Why a Climate Deal Is the Best Hope for Peace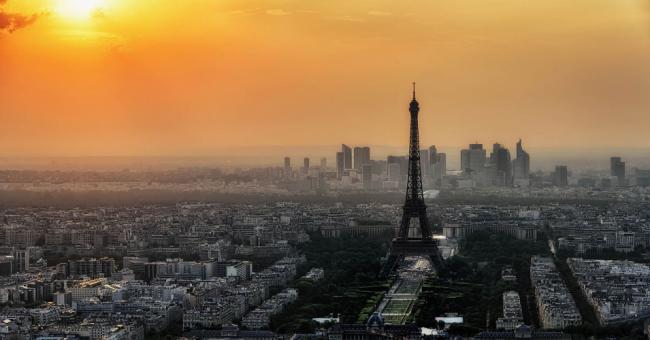 Soon after the horrific terror attacks in Paris, last Friday, our phones filled with messages from friends and colleagues: "So are they going to cancel the Paris climate summit?" "The drums of war are beating. Count on climate change being drowned out." The assumption is reasonable enough. While many politicians pay lip service to the existential urgency of the climate crisis, as soon as another more immediate crisis rears its head—war, a market shock, an epidemic—climate reliably falls off the political map.
After the attacks, the French government stated that the COP21 climate summit would begin as scheduled at the end of November. Yet the police have just barred the huge planned marches and protests, effectively silencing the voices of people who are directly affected by these high-level talks. And it's hard to see how sea-level rise and parched farmland—tough media sells at the best of times—will have a hope of competing with rapid military escalation and calls for fortressed borders.
All of this is perfectly understandable. When our safety feels threatened, it's difficult to think of anything else. Major shocks like the Paris attacks are awfully good at changing the subject. But what if we decided to not let it happen? What if, instead of changing the subject, we deepened the discussion of climate change and expanded the range of solutions, which are fundamental for real human security? What if, instead of being pushed aside in the name of war, climate action took center stage as the planet's best hope for peace?
The connection between warming temperatures and the cycle of Syrian violence is, by now, uncontroversial. As Secretary of State John Kerry said in Virginia, this month, "It's not a coincidence that, immediately prior to the civil war in Syria, the country experienced its worst drought on record. As many as 1.5 million people migrated from Syria's farms to its cities, intensifying the political unrest that was just beginning to roil and boil in the region."