The 'apparently unstoppable global drift to climate catastrophe,' indeed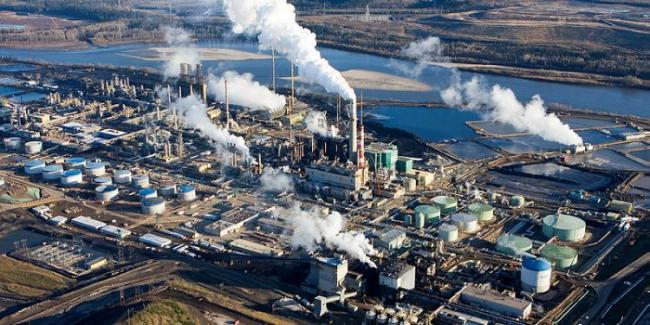 July 14, 2022
There are three thresholds that, if crossed, will put an end to any hope of effective mitigation.
GIBSONS, B.C.—Following the release of the three Intergovernmental Panel on Climate Change assessment reports and the Russian invasion of the Ukraine, climate change dropped off the media map this year. In that context, this climate activist switched focus to lobbying energy and climate insiders and journalists. Back in March, I suggested that there are three thresholds that, if crossed, will put an end to any hope of effective mitigation. On the Canada Day long weekend, I released additions to this "three thresholds" project, as well as new documents and informative articles on new developments affecting our ability to effectively mitigate (The "apparently unstoppable global drift to climate catastrophe," as put by the always wise Susan Riley, to me, profoundly encapsulates where we are now just a few months later).
 
Having procrastinated, subverted, and otherwise failed for three decades, we now have no choice but failsafe mitigation. Hans-Otto Pörtner, a co-chair of an IPCC working group, said it well: "Any further delay in concerted global action will miss a brief and rapidly closing window to secure a livable future."
We need to begin failsafe mitigation urgently, with the three thresholds in mind, if we want to achieve effective mitigation:
Human-induced warming could trigger a cascade of latent feedback, which could eventually lead to a Global Mean Surface Temperature rise of more than five degrees Celsius and create a hothouse Earth scenario impossible for our global civilization to survive. If we induce this cascade of feedback, there is an irreversible threshold postulated around two degrees Celsius of warming beyond which mitigation attempts would be futile.
Since March I've found two new documents concerned with this looming threshold and action now needed. There is an important new paper by Nicholas Stern, Joseph E. Stiglitz, and Charlotte Taylor: The Economics of Immense Risk, Urgent Action and Radical Change: Towards New Approaches to the Economics of Climate Change:
"Two critical questions confront the world today in response to the immense challenges of climate change," they write. "First, how aggressive should it be in combatting climate change—what should our targets be? Second, how best to achieve those targets—how will our economy have to change and what are the best instruments for inducing those changes?"
To their great credit, the authors resist the siren song of economics and affirm that climate change is an immense risk requiring urgent action, whereas economists greatly underestimate the suite of climate dangers and at the same time overvalue the existing economy. A very important paper.
A second important paper is by a former Australian army major, Elizabeth Boulton, on what she terms the "hyperthreat." In the paper, she noted "the combined impacts of rapid global warming and the unravelling of Earth's ecological systems," describing a needed hyper-response, a security approach that must be undertaken immediately and globally. Boulton's "Plan E" presents an alternate approach arguing a new threat posture is needed, when most everybody else stays in denial.
Climate change is a threat multiplier, which brings us to the second threshold. We're already beginning to feel severe impacts: extreme weather, species extinction, and more. Historian Geoffrey Parker's GLOBAL CRISIS explains how the little ice age climate anomaly in the 17th century led to famine and societal stress, which led to increased pestilence, revolts and wars, which in turn led to more societal dislocation.
We live in unimagined luxury and security compared to the 17th century, but there are signs that pestilence, revolts and wars could be increasing. Former U.S. president Donald Trump and the far-right extremists, COVID, and now the war in the Ukraine make climate mitigation ever more difficult. If possible abrupt weather changes lead to famine—on the Indian subcontinent, for example—would our global civilization prove resilient? How many years do we have before increasing chaos makes effective mitigation impossible?
The Russian-Ukraine war has thrown a huge spanner into climate mitigation, while at the same time raising the spectre of famine and societal breakdown globally. The "energy transition" has given way to energy security, while war has added to increasingly harmful weather in lowering agriculture production globally. At the same time, the war and economic sanctions are increasing the supply chain glitches already hobbling the global economy.
There is a third threshold that hasn't been explored enough: each decade we didn't mitigate has made mitigation ever so much harder. (Did we miss our only chance in the 1990s?) In order to achieve emission reduction by half by 2030, governments must now undertake immensely disruptive mitigation policies. We must urgently find a path to a future socio-economy that cannot be only a fossil fuel economy powered by renewables, but also a barely imaginable reconfiguration of people, places, production and purpose.
If market fundamentalists (our dominating elite) resisted and subverted the energy transition in the '90s, how are they going to perceive this government-led and organized emergency evolution in order to effectively mitigate a threat that while unequivocal is still (at least to them) uncertain and in a nebulous future?
Since I postulated this third threshold in the spring, a radicalized U.S. Supreme Court dominated by conservatives has just said 'not so fast' to climate action. And only if legislators agree on policy in a grid-locked government in the country that must lead in stopping the drift to climate catastrophe. Energy transition? Dream on.
[Top photo: A view of the oil sands in Fort McMurray, Alta., pictured in 2008. The 'energy transition' has given way to energy security, while war has added to increasingly harmful weather in lowering agriculture production globally, writes Bill Henderson The Hill Times file photograph]