'Kraken' Rising. Is BC Doing Enough?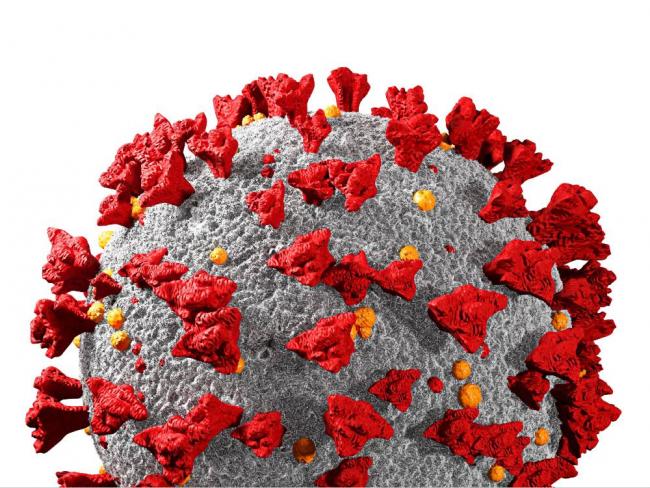 Jan. 9, 2023
Push harder on masks, bivalent boosters urge health advocates, as Dix ups hospital capacity.
British Columbia is reactivating emergency operations centres at 20 hospitals to prepare for even more hospital demand due to record and sustained case levels of COVID-19, influenza and RSV.
There are more than 10,000 patients currently in hospital across B.C., with 358 having tested positive for COVID-19 and 132 with RSV, Health Minister Adrian Dix said Friday.
But as a new subvariant appears in B.C., the province has said it won't reintroduce public health measures, like an indoor mask mandate or shortening the waiting period between vaccine boosters, to reduce transmission and serious illness.
The emergency operations centres will increase hospital capacity and help manage patients at home who don't absolutely need to be in hospital, Dix said.
"These actions will ensure we are prepared for any increase in demand for hospital care," said Dix, noting the announcement is not a direct response to the new subvariant.
So far, B.C. has identified 15 cases of the XBB.1.5 subvariant, called "Kraken" by some experts, through whole genomic sequencing of tests limited to seniors and more vulnerable people.
The subvariant, which is driving rising hospitalizations in the northeast United States, is more transmissible than previous Omicron strains and is potentially able to more easily evade vaccine-afforded immunity and cause more severe illness.
When asked about the possibility of a reintroduced mask mandate, Dix said public health continues to advise people to wear masks in crowded public indoor spaces and get vaccinated.
"There is, in these times, a thing we can all do, and that's get vaccinated," said Dix.
Earlier this week, the BC Centre for Disease Control said advice to recommend mask-wearing in all indoor spaces, which differs from provincial health officer Dr. Bonnie Henry's advice to wear them in crowded indoor spaces, was posted online in error.
But some public health experts say the province hasn't done enough to prevent COVID-19 infection in the first place and its vaccine-only strategy accepts that more and more people will get sick.
Friday's announcement is inconsistent with the removal of the mask mandate and other public health measures, said Vancouver-based family physician Dr. Karina Zeidler.
"We've known for a long time what we need to do, and now our health-care system is on its knees," said Zeidler, who co-founded public health advocacy group Protect Our Province BC last year. 
"It's very frustrating to be back in this place, same as we were last year, with Omicron surging."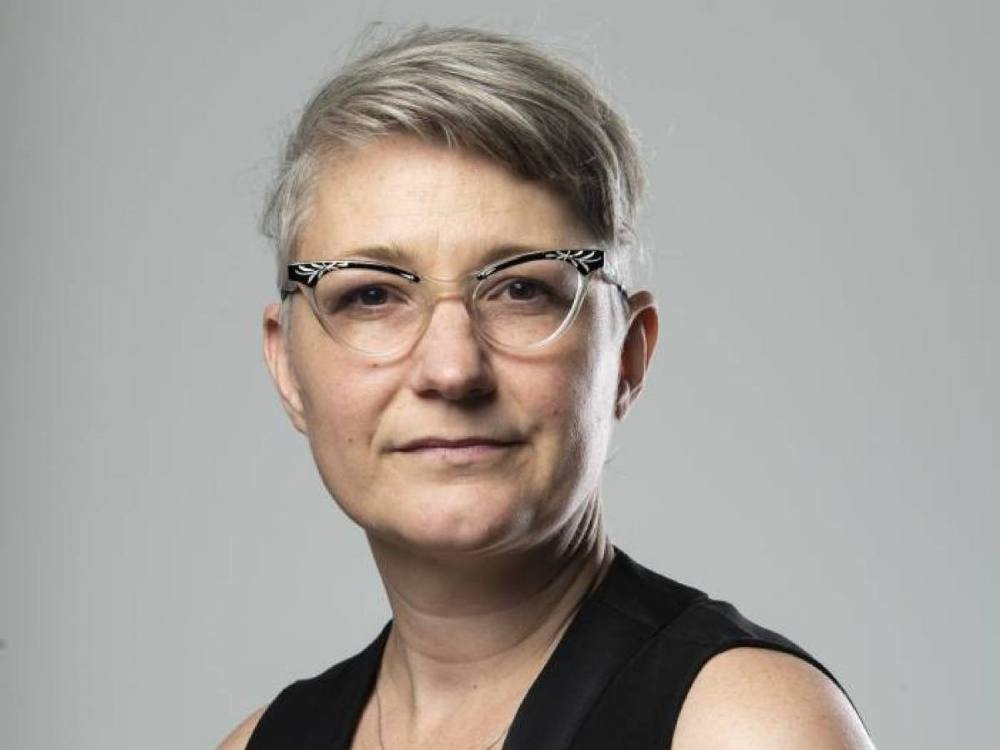 The bivalent shot provides stronger protection against more recent strains of Omicron and likely against Kraken, early evidence suggests.
The Ministry of Health could not provide an updated count of how many bivalent shots have been administered so far in B.C. As of Dec. 12, nearly 1.6 million people over 5, or 31 per cent of eligible people in B.C., have received a fall booster, said a spokesperson. The majority of these shots are bivalent, he wrote.
"It would be very helpful, especially now with a new variant if public health would have a coherent, unified message," said Dr. Brian Conway, medical director of the Vancouver Infectious Diseases Centre. 
"Why are some provinces allowing a bivalent booster after three months, and we're still at six? That just hasn't been clearly explained."
The National Advisory Council on Immunization recommends a bivalent shot six months after an individual's most recent booster, but says it can be given as early as three months post-booster if there is heightened risk of infection.
B.C.'s website acknowledges this window, but individuals are unable to book earlier than six months after their last shot unless they request a special exemption.
After chipping his tooth while eating, Denis Canuel sought to get his bivalent booster on Dec. 19 so he could have improved protection during his Dec. 28 dental appointment. 
He was not technically eligible until Jan. 15, but decided to drop by a clinic when he drove into Port Alberni to see if he could.
"The clinic was empty, the vaccine was there, but still they refused me," said Canuel, who has two chronic health conditions that increase his risk for severe COVID-19 illness. "It makes no sense."
After calling the ImmunizeBC phone line twice and asking for a special request to be granted for an earlier vaccine, he drove through the historic snowstorm on unploughed roads to get an approved shot on Dec. 23, too close to his appointment for the booster to take full effect. 
Canuel has not developed any symptoms but said the bivalent boosters need to be offered sooner to those who want them.
"This government has given up to appease crackpot anti-vaxers in the name of personal responsibility, but when someone like me who has followed every rule, and gone above and beyond, wants to use personal responsibility this government refuses and obstructs me," said Canuel.
When asked about changing the interval, Dix said the province follows NACI's advice and reviews evidence from around the world daily.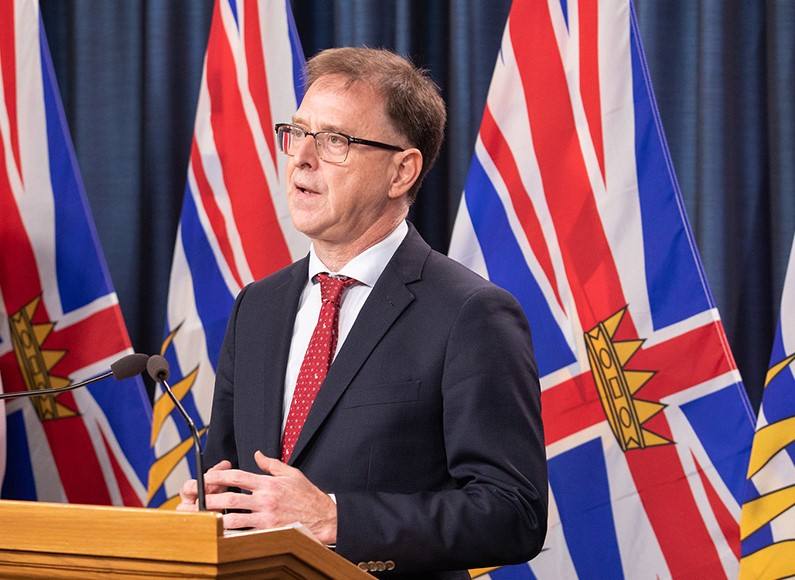 Conway and Zeidler agree that while the flu and COVID-19 vaccine roll-outs have been bumpy with booking barriers, mixed signals about the severity of COVID-19 are likely stopping people from getting their most updated shot.
"To get vaccinated, people need to feel like it's important to do," said Zeidler. "The government can't minimize COVID and then expect people to run out and get it."
COVID-19 killed the most people in B.C. in 2022, with 2,383 people dying last year compared to 1,522 in 2021.
And respiratory viruses like the flu, COVID-19 and RSV have already hit British Columbia, and particularly children, harder and earlier than usual. The resurgence has seen children's surgeries cancelled and postponed, waits at emergency rooms up to 12 hours and at least six children die of the flu.
In September the province activated the emergency operations centres for the first time since the initial January 2022 Omicron surge. The teams made plans for 1,300 patients to potentially be cared for in the community and an additional 500 to be placed in other facilities, like long-term care, where there was capacity.
As of November, nearly half of the B.C.'s surge beds were occupied and the province was preparing for up to 1,200 simultaneous flu hospitalizations. 
"The level of hospital care and level of service in health care has been exceptional," said Dix. "We're taking significant actions to meet that demand."
Dix would not say what the worst-case scenario B.C. is planning for was, calling Friday's announcement a "proactive measure."
Zeidler said true proactive measures would try to limit the spread of the virus in the first place.
"How many times do we have to be faced with a new threat and wait until it gets bad to do anything about it?" she asked. "We know masks, ventilation and rapid tests can all work. But that's not the end of the line, we don't want to wait until someone is sick to protect them."