BC voters will punish Harper if Enbridge pipeline approved: Nathan Cullen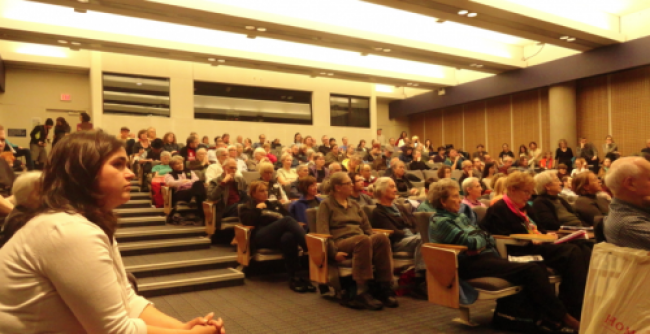 A large group of people packed into UBC Robson Square to listen to Cullen's 'Take Back the Coast' tour, which has taken Cullen to six different cities across BC so far. High school and university students, as well as seniors, were at the edge of their seats, listening to Cullen's arguments about why the Northern Gateway pipeline was so heavily opposed in BC.
...........
One question that lingered throughout the successful event was why the federal NDP was opposed to the controversial Northern Gateway, yet supportive of a larger pipeline project to carry oil to eastern Canada. One audience member grilled Cullen about NDP leader Thomas Mulcair's support of Energy East, the proposed $12 billion pipeline to bring bitumen from Alberta to Quebec.