Burnaby Mountain: Latest wall of opposition against tar sands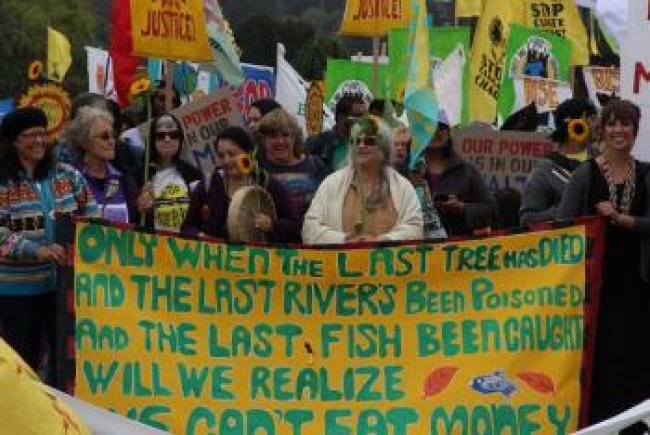 An injunction and a $5.6-million civil suit in damages is what corporate energy giant Kinder Morgan is seeking against blockaders at a court hearing this week.
Since August of this year, a determined group of Burnaby residents have been stopping Kinder Morgan work crews at a designated conservation area within Burnaby Mountain. SFU professor and defendant Stephen Collis explains, "Many of us are increasingly concerned about climate change, issues relating to Aboriginal title, and the erosion of our democratic rights."
Kinder Morgan's $5.4-billion Trans Mountain proposal consists of a pipeline carrying over a million barrels of tar sands crude every day from Alberta to Vancouver, B.C. and a tanker proposal that brings more supertankers into the Burrard Inlet. Over 70 per cent of Burnaby residents are opposed to Kinder Morgan's expansion, and the Tsleil-Waututh Nation as well as the City of Burnaby are challenging the National Energy Board's decision to allow Kinder Morgan to operate in Burnaby Mountain.