Coalition urges emergency funding as Canada's biggest transit agencies face over $2B deficit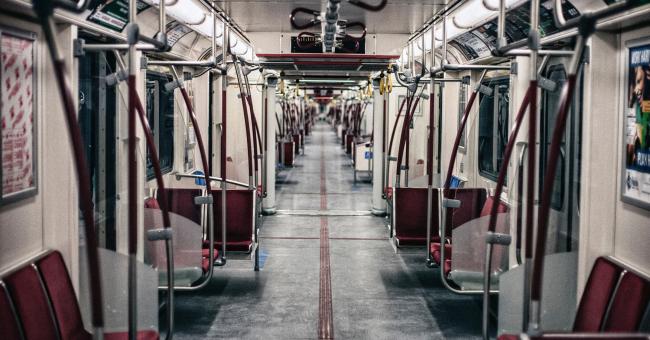 Joint Media Release
Tuesday, August 24, 2021 - 09:00
Coalition calls for emergency funding to save essential services from interruption
OTTAWA – Without ongoing federal funding for transit operations, deep service cuts are on the horizon that would also impede Canada's climate goals, warns the Keep Transit Moving Coalition – a Canada-wide coalition of transit rider advocacy groups, community organizations, and labour unions.
In its newly released election platform, the Coalition asks for federal commitments to permanent transit operational funding, a plan for national, public intercity highway bus services, and making transit more accessible for people and communities across the country. The pandemic has devastated municipal and public transit agency budgets.
"Millions of Canadian workers including doctors, nurses, long-term care workers, food production, transport and retail staff, seniors, low-income families, refugees, mobility challenged, and new Canadians need access to reliable and affordable transit to get to work and access services," said John Di Nino, National President of the Amalgamated Transit Union – Canada. "If transit does not receive adequate operational funding, the provision of essential services will be put at risk, and it will harm the health and quality of life of Canadians across the country."
The Coalition sent a letter at the end of last year to the Minister of Finance, Chrystia Freeland, calling on the federal government to put money forward for operational funding in the 2021 budget as an extension of the Safe Restart Agreement. The agreement provided Canadian municipalities with a collective $2 billion in emergency funding. But that funding has run out in most municipalities, and there is no indication that it will be renewed.
"Transit needs to be a priority this election. The health and well-being of Canadians from coast to coast depends on it. To fully address the climate crisis, we must address the transit crisis," said Dylan Penner of the Council of Canadians. "Public transit is a vital tool to promote our shared goals for social inclusion, public health, addressing the climate emergency, and economic opportunity. Transit service cuts, along with Greyhound and other intercity bus services shutting down, have left a lot of communities stranded – especially those in rural and Indigenous communities."
Many of the country's largest transit agencies are facing significant deficits that may result in service cuts that would take decades to recover from, unless the federal government provides operational funding now. This includes three of Canada's largest transit systems in Montreal, Toronto, and Vancouver. Their deficits together total close to a whopping $2 billion.
"Winning more riders back to transit will reduce greenhouse gas emissions and promote economic recovery," said Shelagh Pizey-Allen, Executive Director of TTCriders. "That's why every federal party must commit to providing transit operating funding, so transit agencies can boost service levels and make transit affordable."
-30-
For Media Inquiries:
ATU Canada
Sam Hersh
514-867-0799
sam@atucanada.ca
Council of Canadians
Dylan Penner
613-795-8685
dpenner@canadians.org
TTC Riders
Shelagh Pizey-Allen
416-799-0760
Shelagh@ttcriders.ca
[Top photo: Justin Main/Unsplash ]