Court denies Burnaby leave to appeal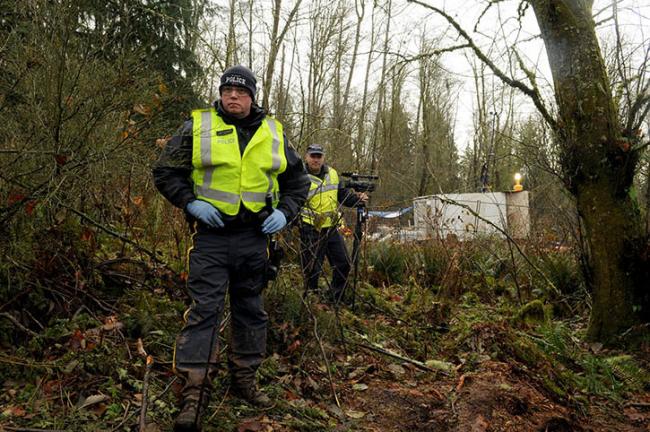 The City of Burnaby's latest attempt to throw a roadblock in front of Kinder Morgan's survey work was turned down Thursday.
Burnaby had wanted to appeal a September B.C. Supreme Court decision denying it an injunction that would have prevented the pipeline company from carrying out its study work on Burnaby Mountain.
But the B.C. Court of  Appeal wouldn't allow the appeal to go ahead.
The National Energy Board had earlier ordered Burnaby to allow Kinder Morgan to go ahead with its work and to not interfere or enforce city bylaws around the work sites at Burnaby Mountain Conservation Area.
Burnaby is also attempting to appeal that NEB decision in the Federal Court of Appeal. It argues that the NEB does not have the authority to decide for itself the constitutional issue of whether it can override municipal bylaws.