Economist Robyn Allan calls NEB process "rigged" and withdraws from Kinder Morgan Trans Mountain review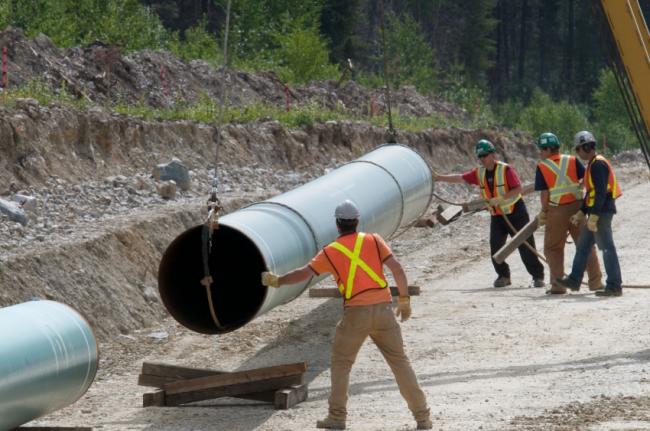 Economist and former ICBC president and CEO Robyn Allan withdrew from the National Energy Board's (NEB) review of the Kinder Morgan Trans Mountain pipeline expansion project Tuesday, saying she can no longer "endorse a process that is not working."
In a letter addressed to Sherri Young, secretary of the NEB, Allan said the "review is not conducted on a level playing field" and that because the panel is "not an impartial referee…the game is rigged."
Allan said she began to seriously question the process when oral cross-examination was removed from the process.
"I had concerns with what that would do to the overall caliber of the process," she said.
Allan said she wanted to "participate in good faith through the process of information requests" but now that it has been completed "it's very clear it has been an exercise in futility."
"I wanted to see the process through enough to unequivocally conclude that it's broken," she said. "Now I see it's beyond repair."
Allan said the limited scope of the board's review of the process is an "unconscionable betrayal of Canadians." 
"The board does not include the very serious issues the Canadian public expects the scope to include. And that's not just the absence of greenhouse gasses in the review and the very serious implications of those for climate change — we don't even have a classical economic scope of issues," Allan said.