How We Move Is How We Survive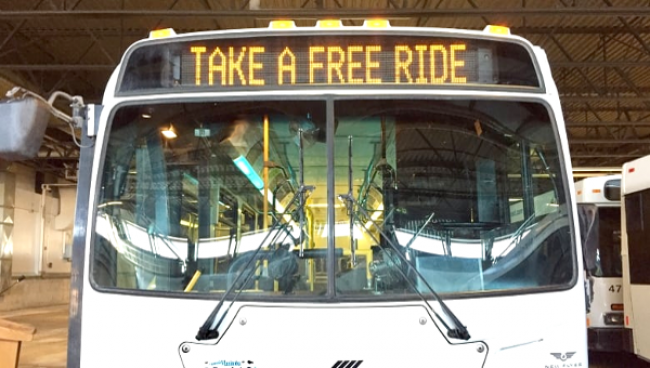 A Statement for Free and Just Transit
Free Transit Toronto, Free Transit Ottawa, Courage, Climate Justice Toronto, and others
The COVID-19 pandemic has profoundly affected public transit in cities and towns across Canada. There are fewer riders as people who are able to stay home avoid public transit to physically distance. For those who rely on it, however, transit remains a necessity as it was pre-pandemic. Our governments' responses have been to threaten massive transit budget cuts.
We write this letter to underline the necessity for further public investment in public transit, not a move away from it – and certainly not a move back toward transit fare enforcement. We write as organizations and individuals committed to a future for transit that is public, free, expanded, and just.
We embrace mobility as a human right and understand that for many, public transit is a necessity people rely on to get to work and move within our city. Public transit must therefore be a priority for federal and provincial budgets and should not be funded by passenger fares. Transit decisions in Toronto illustrate an opposite reality: the Toronto Transit Commission (TTC) depends on fares for 67% of its operating budget – the highest ratio in North America. As ridership has decreased during the pandemic, costs of operation have increased, and more riders cannot afford this essential service, the TTC is now in a financial crisis losing $18-million per week.
Reimagining a Just Public Transit System
As in Toronto, other transit systems face huge challenges. Much of the current budget crunch is underpinned by years of cuts from provincial governments (providing only marginal contributions to operational funding) and the federal government (funding only certain expansion projects). In this emergency, massive public funding – not austerity budget cuts – is needed to meet current needs, cover the budget shortfall and reimagine a just public transit system. Raising fares or selling off public services to cover the costs of the pandemic will only further hurt the working class, while also undermining quality service. Cuts to public transit represent a decision to prioritize private profit over a just recovery for all. We must prioritize public transit and change the funding structures for it.
Our public transit systems must also prioritize the health and safety of their workers and riders. Workers must have access to Personal Protective Equipment (PPE) – and we stand in solidarity with the mass work refusals by transit workers and mechanics fighting to ensure a healthy public space for all of us. We do not believe that policing and law enforcement will provide that safety. We acknowledge that many who continue to rely on public transit are working class people who take care of hospitals, communities, nursing homes and other critical services. Many of them are women, and most are from low-income and racialized communities. These emergency workers should not have to put their lives at risk to get to work on overcrowded buses on congested routes.
We believe in a post-pandemic vision for public transit that transforms our transit systems into free, expanded, and just public services. We believe free transit is a public good, essential to a vibrant society – no different from schools, libraries, hospitals, fire halls. We believe free transit must be pro-worker, fully accessible, and a vehicle to tackling systemic racism and poverty. And we see free and just public transit as essential to national public health and climate justice strategies. A just rebuilding of our economy and communities will only be possible with a bold vision for public transit.
The undersigned organizations and individuals put forward the following demands for public transit to our governments. They mirror demands made by transit workers and users across the country.
To Deal with the Current Situation
The provincial and federal governments must immediately increase existing emergency transit funding sufficiently to make up for the budget shortfalls of transit authorities, expand service to end overcrowding, allow for spatial distancing, and provide PPE and sick days for workers.
Wherever this has not happened yet, fares should be publicly canceled for the duration of the pandemic and the recovery period while CERB or other federal and provincial income supports are in effect.
Transit authorities and governments must not reinstitute fare enforcement where it was discontinued. Fare enforcement has proven to be a vehicle for aggressive and racist policing.
To Address the Future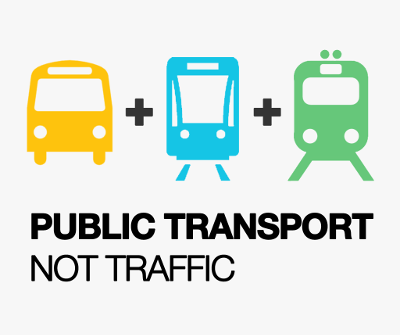 Permanent and ample operating funding must be provided by both federal and provincial governments to fund free, expanded, and just transit systems. Funding should prioritize:

Affordable public transit for all, beginning with free fares for those on public assistance, youth, and seniors, with a path toward free transit for all;
Expanded public train and bus transit to address the inequities in access to our current public transit experienced by racialized and poor, rural, Indigenous, and disabled communities; and
Just public transit that is safe for both workers and riders.

This funding should be coordinated by a federal transit agency equipped with a guaranteed budget – and which makes decisions based on democratic and equitable planning.
To meet the demand for additional transit infrastructure, manufacturing capacity should be expanded across Canada, starting with facilities such as the now closed GM Oshawa complex and the threatened Bombardier plants in Thunder Bay and Toronto.
There must be a commitment not to fund transit budget shortfalls through fares or fare-hikes. The essential workers who got us through this crisis and will continue to rely on public transit after this crisis do not deserve to shoulder the costs of it, nor do those millions of riders making their way in a fragile economic recovery.
Additional funding to operate and expand public transit must come instead from: increasing taxes on corporations and wealthy individuals; ending subsidies for fossil fuel industries; and reducing public expenditures on weapons and military production, the police and carceral systems, and major highway expansion that enables urban sprawl. •
In Solidarity,
Climate Justice Toronto
Connect Sheppard East
Courage
Free Transit Ottawa
Free Transit Toronto
Scarborough Transit Action
Socialist Project
TTCriders
U of Toronto Mississauga Student Union, and others.