Kinder Morgan's pipeline crews met by angry Burnaby residents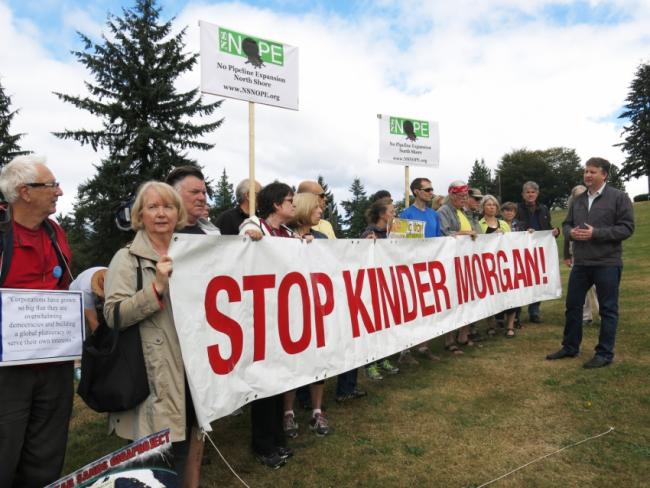 Kinder Morgan's attempts to continue its disputed Trans Mountain exploratory pipeline work at Burnaby Mountain faced another day of heated opposition -- this time by an impromptu gathering of 50 residents.
The company maintains its work is legal, but the City of Burnaby and a Member of Parliament do not.
"I never cease to be amazed at what this company does in pursuit of its pipeline project," said Burnaby—Douglas M.P. Kennedy Stewart in a statement.
"This time they went too far. They have broken the law and cut down trees – ruining a natural habitat that was established by residents as an official conservation area in the 1970s," he added.
The Texas-based energy giant is trying to do exploratory seismic drilling for its proposed $5.4 billion pipeline project, resulting from the new routing of its Alberta-to-Burnaby oil sands pipeline under Burnaby Mountain.
The company has been informing residents door-to-door and with letters about the incursions into Burnaby Mountain's forested areas.  It needs to clear trees and bore drill holes, for example.
Construction of the actual pipeline cannot proceed until the National Energy Board and the federal cabinet give it final approval -- those decisions are not expected until 2015.