Metro Vancouver SkyTrain expansion benefits rich more than poor, finds study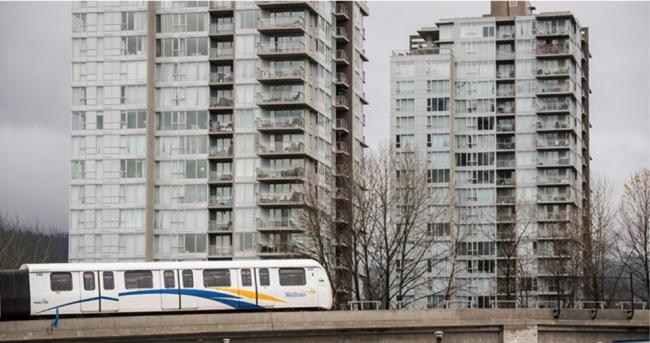 Apr. 4, 2022
Rich households were found to benefit the most from Millennium Line and Canada Line SkyTrain extensions, so who should pay for them going forward?
Expanding rapid transit systems has long been accepted as a necessary precursor to improving the lives of working class households while reducing emissions from gas-powered cars. 
But could Vancouver's growing SkyTrain network be helping the rich the most? 
According to a study recently published in the journal International Economic Review, the answer is yes.
"Public transit infrastructure is often characterized as government expenditure that's going to increase the well-being of predominantly low-income households," said Andrea Craig, co-author and urban economist at the University of British Columbia Okanagan.
But according to Craig and Bank of Canada co-author Alex Chernoff, the expansion of Metro Vancouver's SkyTrain network has led to some unexpected benefits.
"It's actually the highest higher-income households that benefit the most," Craig said.
The study draws on Statistics Canada household and workplace data from 2001 to 2011, when $3.2 billion in public transit infrastructure helped build out the Millennium and Canada Line SkyTrain expansions across Vancouver, Burnaby and Richmond (a 2016 extension now serves Port Moody and Coquitlam).
Chernoff and Craig used a model to estimate how households would benefit with and without a SkyTrain expansion.
Benefits were calculated based on the understanding that lower-income households are more sensitive to price increases. The study also considered the expansions' effect on income and how access to the SkyTrain network improved a household's welfare.
In a world where SkyTrain extensions occurred but housing prices stayed fixed at 2001 levels, lower-income households benefited the most, according to their model. That's because in 2001, lower-income households were shown to have a stronger preference for rapid transit, said Craig.
Outside that magical scenario, the study found everyone across the region pays growing monthly costs to live in neighbourhoods with expanded transit access.
But as newly connected neighbourhoods provide more transportation links to jobs across the region, the price to live there shot up at a faster rate than already connected neighbourhoods, where housing demand is simultaneously reduced.
Neighbourhoods newly connected to the SkyTrain saw an average increase of $26 per month in housing costs, while those living in pre-connected neighbourhoods saw a $14-per-month increase. 
Altogether, the researchers found SkyTrain expansions up to 2011 generated half a billion dollars in land appreciation in neighbourhoods that could access a station. 
At the same time, as lower-income households struggled most to adjust to the rising cost of housing, Craig and Chernoff found evidence higher-income households increasingly valued access to SkyTrain.
"In 2001, households with lower levels of educational attainment get more utility from access, but by 2011, it is higher-educated households who benefit more," noted the authors.
Visible minorities, they found, showed the strongest preference for access to transit in every year the study analyzed.
The modelling focused on how people benefited from rapid transit in order to get to work. The researchers did not assess how SkyTrain extensions benefited people's lives in other ways — such as improved air quality, getting to the grocery store, seeing friends and family, or taking part in cultural or sporting events. 
"It's not a dig at public transit," said Craig, noting the potential environmental benefits of moving millions of people from gas-powered vehicles to the SkyTrain or bus.
"We're just interested in the price impacts and the distributional effects because it's generally taken as given that this type of investment is progressive or is helping low-income households the most, which we don't find."
Even with the study's limited scope, all income groups were found to have benefited from SkyTrain's expansion.
But with more of those benefits going to the relatively rich — living in neighbourhoods both already connected or without a SkyTrain station — it raises questions over who should be paying the most to expand the SkyTrain network going forward.
Another policy implication, concluded the report: "public transportation infrastructure should be funded at the regional level because an expansion in one municipality can provide significant benefits to areas already connected to the transit network."
[Top photo: The Millenium Line SkyTrain passes through Port Moody.Steve Ray for the Tri-City News]