Tackling Food Insecurity One Community at a Time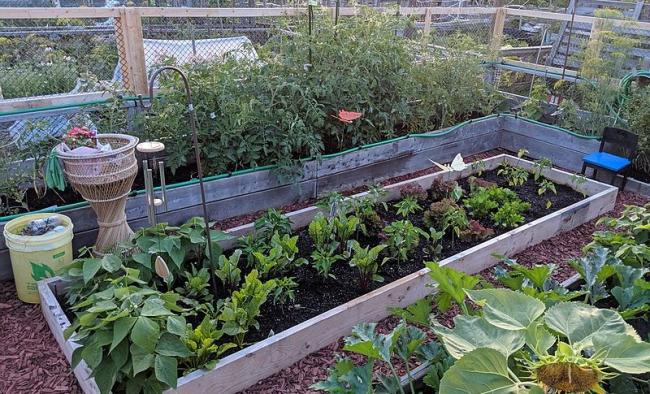 MAY 16, 2021
The urban food forest in Browns Mills, Atlanta, is one of more than 70 such initiatives scattered across the United States: all the work of volunteers determined to fight food insecurity through urban agriculture.
"Atlanta's Urban Food Forest opened in 2019 with a plan to be a model for urban agriculture and to increase food access, a challenge that long predates the pandemic but which has been terribly exacerbated by the economic crisis caused by COVID-19," reports The Guardian.
The urban farm—the largest in the U.S.—is located in Lakewood, just a few kilometres from the city centre, "but there is a relative calm as you wander through the gravel paths that weave through its fertile 2.9 hectares," The Guardian writes. And within that calm, you'll find dozens of volunteers working hard to distribute healthy food to the Atlanta neighbourhoods that need it most. 
The initiative was urgently needed, given that Lakewood fits the U.S. Department of Agriculture (USDA) definition of a food desert. "The nearest grocery store with healthy food options takes 20 minutes via public transportation," explains The Guardian, and "most nearby 'food marts' offer far more sweets, processed foods, and canned goods than fresh fruits, vegetables, and produce." 
At the urban food forest, there is more than good food on offer. "We have composting, beehives, bat boxes, and this beautiful herb garden where we're teaching people how to heal themselves with the foods we eat," said Celeste Lomax, community engagement officer for the farm. Walkthrough retreats and outdoor yoga are also in the works, with the goal of building a hub that is about "so much more than just free food."
A 2017 report in Atlanta Studies found a clear correlation between being a poor person of colour and having difficulty getting food in the city. "Food insecurity rates were above 25% in downtown Atlanta and nearby in southern Fulton and DeKalb counties, where residents are mainly people of colour with lower incomes," The Guardian reports.
An April investigation by The Guardian and Northwestern University found that one in four Americans, some 81 million people, faced food insecurity at Christmas last year. The research also affirmed a "racial divide in the food system, with Black families reported to be facing hunger four times more often than white families."
As for what "food forests" can do to alleviate this crisis-level problem, The Guardian cites author Mark Bittman. Such initiatives "can't compare in scale, appearance, or yield to large rural farms," he wrote in his book Animal, Vegetable, Junk. "But by supplying populations with real food, and bringing power and understanding of food systems to urban eaters, they become important pieces of the puzzle."
Elise Evans, a long-term board member with Seattle's Food Forest Collective, told The Guardian that "we do something unique where we empower people to show up." 
She believes community urban farms satisfy two human desires: to know where our food comes from, and to know our neighbours. 
"In a world that's increasingly digital and stressful, it's consistent that we need community, and this provides that," she said. "It's nourishing both for our bodies and our
hearts to show up to this space."
[Top photo: Community Garden - Sikander Iqbal/Wikimedia Commons]