Defying Saudis and Iran, Muslim thinkers call for action on climate change at Istanbul conference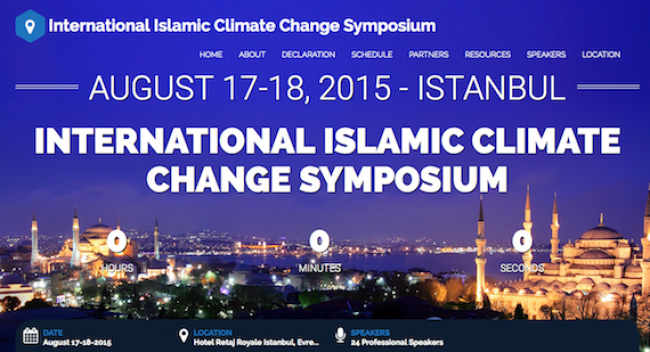 Attendees at the International Islamic Climate Change Symposium in Istanbul from 20 countries produced, and 60 of them signed, a declaration this week warning of the dangers of climate change and urging urgent action to curb carbon dioxide emissions.
But, I fear the press reporting on this meeting is exaggerating its significance.
Contemporary Islam is more like Protestantism in Christianity than like Roman Catholicism, in not having a single head or firm church hierarchy.  While the message of the symposium is most welcome and one hopes it will be influential, it has to be pointed out that it seems to come mainly from Muslim academics, with only a few clerics joining in, and that there weren't many representatives from the Muslim world's big hydrocarbon states such as Saudi Arabia.  It doesn't seem that al-Azhar Seminary in Cairo, Egypt, one of the foremost seats of Sunni learning and authority, was in any way involved.