Louisiana, Sinking Fast, Prepares to Empty Out Its Coastal Plain
December 22
Louisiana is finalizing a plan to move thousands of people from areas threatened by the rising Gulf of Mexico, effectively declaring uninhabitable a coastal area larger than Delaware.
A draft of the plan, the most aggressive response to climate-linked flooding in the U.S., calls for prohibitions on building new homes in high-risk areas, buyouts of homeowners who live there now and hikes in taxes on those who won't leave. Commercial development would still be allowed, but developers would need to put up bonds to pay for those buildings' eventual demolition.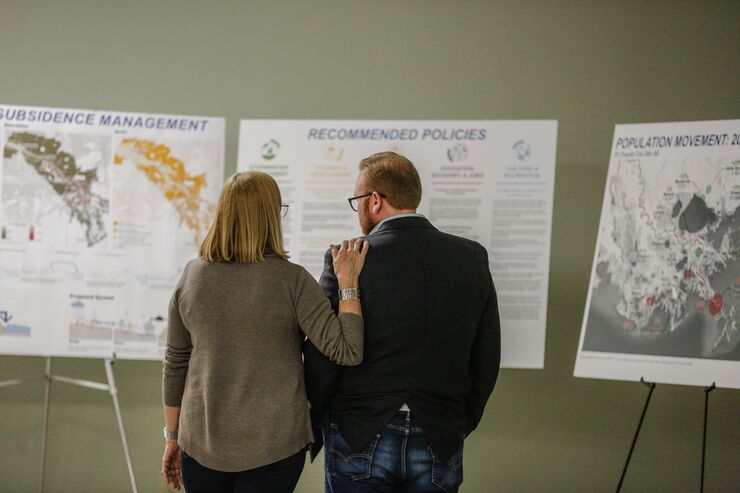 "Not everybody is going to live where they are now and continue their way of life," said Mathew Sanders, the state official in charge of the program, which has the backing of Governor John Bel Edwards. "And that is an emotional, and terrible, reality to face."
Months of community meetings on the program wrapped up this week.
The draft plan, a portion of which was obtained by Bloomberg News, is part of a state initiative funded by the federal government to help Louisiana plan for the effects of coastal erosion. That erosion is happening faster in Louisiana than anywhere in the U.S., due to a mix of rising seas and sinking land caused in part by oil and gas extraction. State officials say they hope the program, called Louisiana Strategic Adaptations for Future Environments, or LA SAFE, becomes a model for coastal areas around the country and the world threatened by climate change.
Read More: The Nightmare Scenario for Florida's Coastal Homeowners
While the state hasn't come up with a cost estimate, the buyouts and resettlement could add up to billions of dollars. The federal grant for the initial phase cost $40 million.
The idea hasn't gone over well with all the people it's supposed to help, some of whom want the government to do more to protect their communities instead of abandoning them.
"Are we doing every single damn thing we can? I don't think we are," Richie Blink, 31, said over a bowl of gumbo in Empire, a town 60 miles south of New Orleans on the bank of the Mississippi River. He paused, then said he didn't mean to get worked up. "This stuff wears you out emotionally."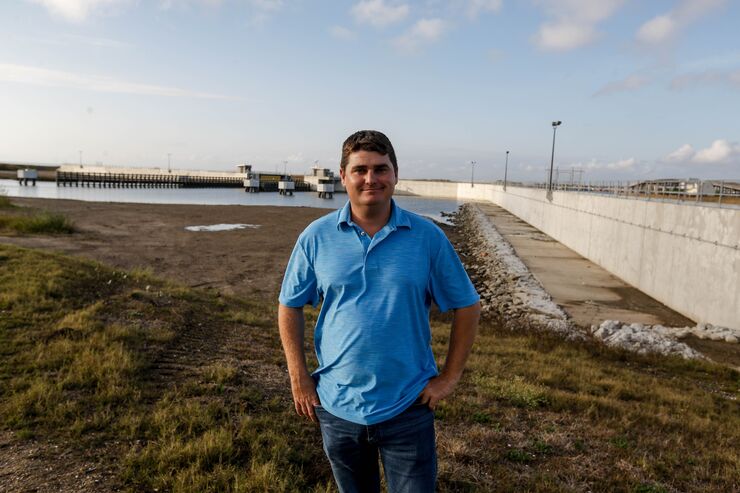 Empire lost half its population after Hurricane Katrina, and now has fewer than 1,000 people. Blink, a community organizer for the National Wildlife Federation, said he understands the dilemma political leaders face, but wishes they would do more to keep the area habitable longer.
Empire's harbor has a flood gate to protect the boats inside from extreme weather. "When I was a kid, it was a big deal to see the flood gates closed," said Blink. This year, he said, those gates were closed for 100 days.
Read More: Trump Wants to Downplay Global Warming. Louisiana Won't Let Him
Sanders is working to complete the plan by early next year, at which point it will be up to federal, state and local officials to decide if they will implement it. Edwards, the Democratic governor, announced his support for the program in March. If he backs its recommendations, the state could create a buyout program or eliminate the homestead exemption for homes in high-risk areas, which would mean higher property taxes for many residents.
In a statement, the governor's office said he is "following the progress being made by the LA SAFE team intently and looking for ways to build upon their success as we determine the next steps for the program."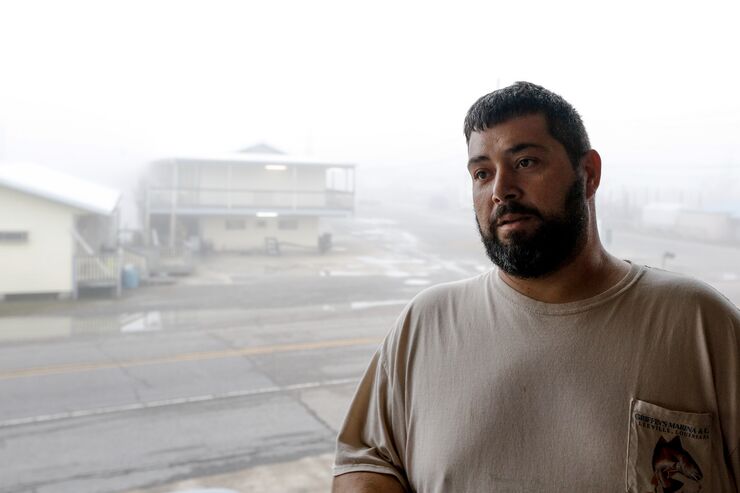 Under the proposal, commercial development would still be allowed, but developers would need to put up bonds to pay for those buildings' eventual demolition.
Rob Moore, a flood policy expert at the Natural Resources Defense Council in Chicago, said that if the state goes ahead with the plan, "then every coastal state in the country should be asking themselves, 'If Louisiana can do this, why aren't we?'"
Read More: Obstacle to Louisiana Village's Relocation: Villagers Themselves
The LA SAFE program defines as "high risk" land where, five decades from now, the expected depth of a 100-year flood will reach more than six feet. According to data provided by state officials, 94 percent of the land in Plaquemines Parish, which includes Empire, falls into that category.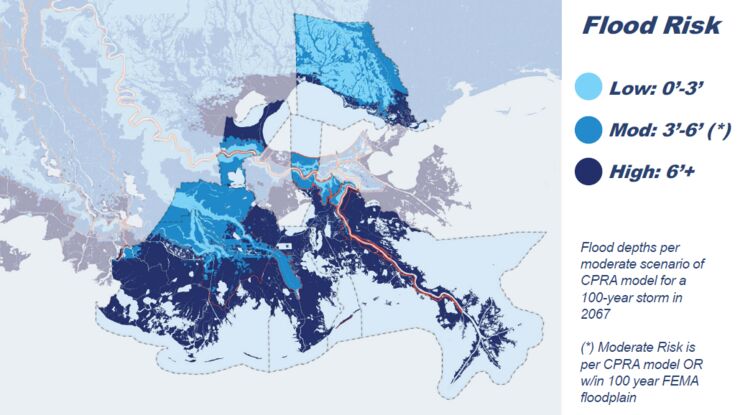 Across the six coastal parishes covered by the LA SAFE program, more than 59,000 people live in those high-risk areas. The proposed buyouts and restrictions on future development would only apply to the parts of that land that aren't protected by levees, and the state isn't sure how many that may be.
Another town on the wrong side of the state's risk map is Leeville, a cluster of houses and trailer homes west of Empire that state officials say will soon be underwater. On a recent afternoon, Opie Griffin stood on the front deck of his family's gas station and restaurant and wondered what he's supposed to do then.
"There's no way they can protect this," Griffin said, sweeping his hand out over what's left of the town, the bayou seeping in from all sides. "I see more and more water every year." He put the store up on stilts, perched 16 feet in the air, after Hurricane Gustav blew through in 2008. Now his parking lot floods nearly every day. "Nothing I could do, except come to work on a boat."
However untenable Leeville becomes, however, Griffin is more worried about what's waiting for him somewhere else. "I'm almost forty. Do I want to start a whole new chapter in my life?" he asked. "Where do you want me to go?"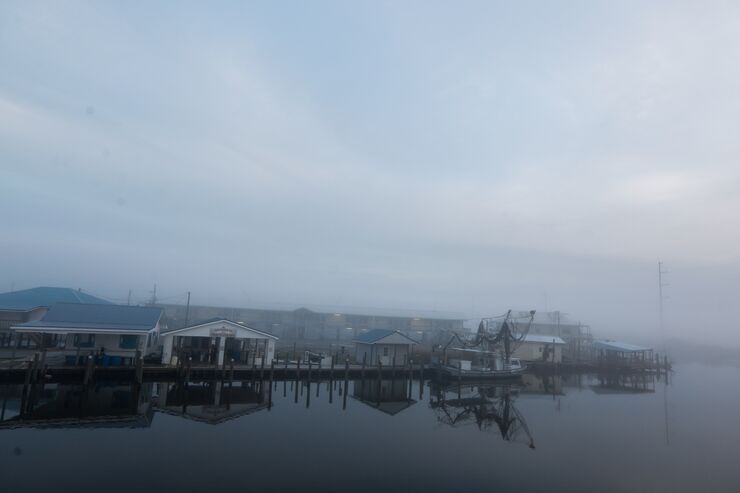 The possibility of backlash makes it hard to predict whether the state's recommendations will take effect. Other ideas in the plan would require cooperation from different levels of government.
The report calls for adding Louisiana's high-risk communities to what is called the Coastal Barrier Resource System, a federal designation that prevents homes and businesses there from getting most types of federal assistance. That change would require federal legislation, and President Donald Trump's signature.
Perhaps the most challenging could be local governments, which have the most authority over land-use and zoning decisions. Sanders said his office's strategy was to demonstrate to local officials that the plan's recommendations have the support of the people who would be affected. The state, working with a nonprofit called the Foundation for Louisiana, held some 60 public events, which together drew more than 3,500 people.
The meetings presented the science on sea-level rise and future flood risks so that people could understand what it meant for where they live, according to Liz Williams, who runs the foundation's coastal resilience program.
According to Sanders, the lesson from those months of meetings is that the people most at risk along Louisiana's coast know they're in danger, and they want more than just assurances that life can go on as normal.
"'They will string you from a tree, burn the room down, throw rotten vegetables at you, slash the tires of your car,'" Sanders recalls being warned before he started talking to residents about the idea of emptying out their neighborhoods. "None of that has happened. People appreciate honesty."
One of them is Ly Chan.
Two years ago, Chan moved from Richmond, Virginia to Buras, a town south of Empire, after she and her husband lost their jobs. The couple had a friend in Buras who owned a shrimp boat; he told them there was work. They bought a single-wide trailer and the land underneath it for $50,000 and planted banana, mango and papaya trees. It was almost paradise.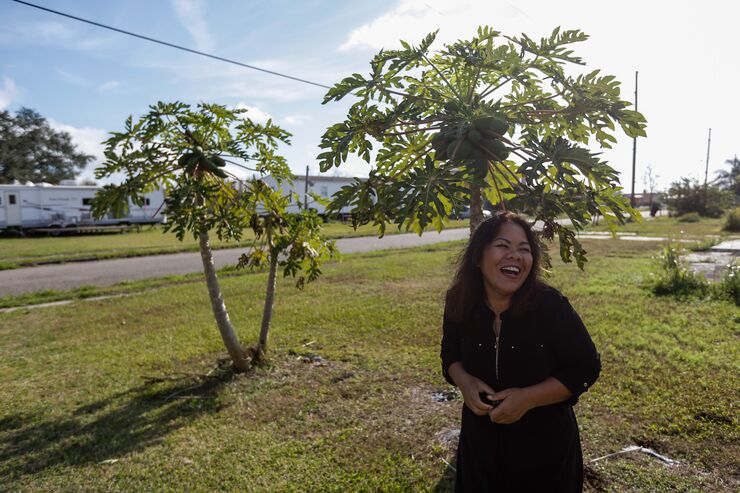 But the drawbacks of living along the Louisiana coast soon caught up to them. The area around their home floods constantly; in October, Chan, her husband and their teenage son had to evacuate north ahead of Hurricane Nate. Chan, who has worked with the LA SAFE program as a translator for her Cambodian neighbors, said that if the state offered her a buyout she would take it.
"It's not just going to be one time – it's going to be again and again," Chan said of storms like Nate. "God gives you
wisdom. You have to use it."
[Top photo: A destroyed camper sits in front of deteriorating trailers in Leeville, Louisiana, U.S., on Monday, December 18, 2017. Louisiana is preparing recommendations through projects with LA Safe for emptying out coastal areas that are unprotected by levees and will be impacted by sea level rise in the coming years. Photographer: Derick E. Hingle/]