Obama tells Coast Guard grads climate change menaces U.S.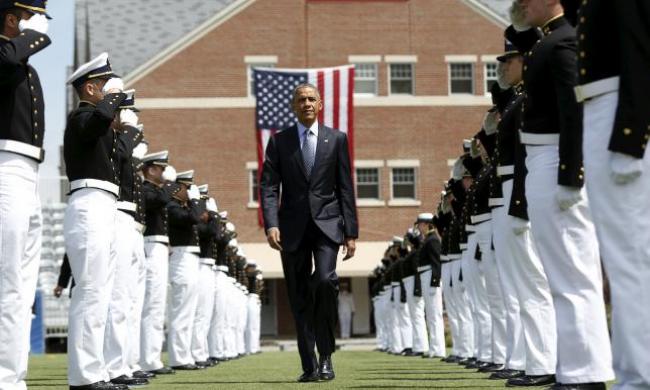 Rising seas and thawing permafrost caused by warmer global temperatures threaten U.S. military bases and will change the way the U.S. armed services defend the country, President Barack Obama said on Wednesday.
In a commencement address at the United States Coast Guard Academy, Obama underscored the risks to national security posed by climate change, one of his top priorities for action in his remaining 19 months in office.
"The threat of a changing climate cuts to the very core of your service," Obama told the 224 graduating cadets, who studied the impacts of global warming as part of their curriculum.
"It will affect everything that you do in your careers," Obama added, noting that sea levels are expected to rise by one to four feet in the coming century.