Thirteen proposed LNG projects equivalent to 13 times current BC emissions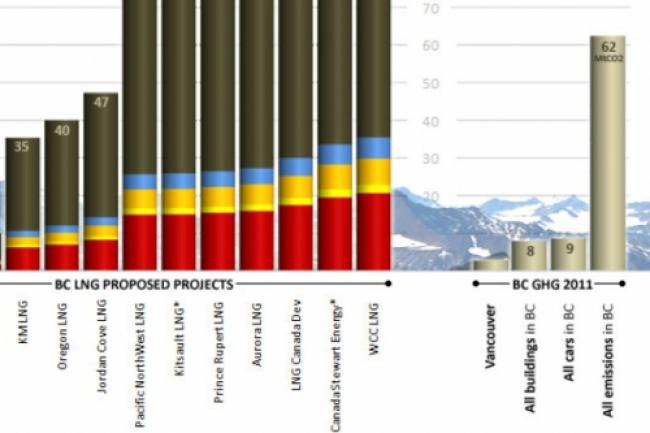 The BC government says it is "taking an aggressive approach" to jump start a gigantic new fossil fuel industry in the province -- Liquid Natural Gas (LNG). Thirteen major projects have been proposed so far. The yearly climate pollution resulting from these 13 LNG projects would be:
13 times BC's current emissions
175 tonnes of CO2 per British Columbian
75 per cent more than the tarsands today
over 800 million tonnes of CO2
At the federal level, Canada's Ministry of Unrestrained Climate Misery -- formerly known as the National Energy Board (NEB) -- has already granted full export approval for eleven of the projects and rejected none. It's a big thumbs up to extracting 40 tonnes of additional fossil carbon per British Columbian, every year.