Volunteer for COPE on election day!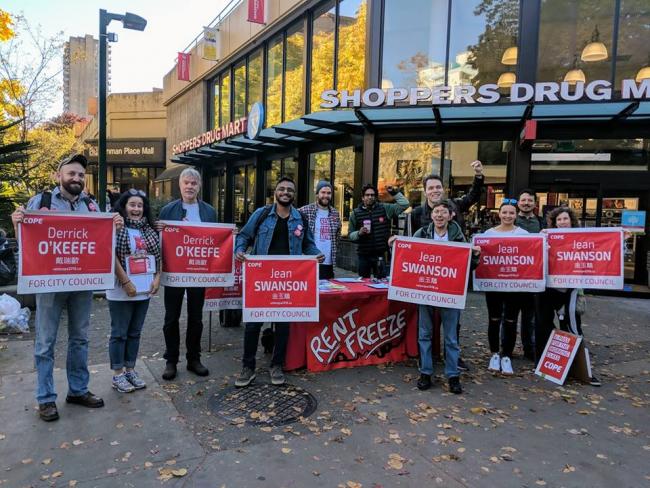 Volunteer for COPE on election day!
As October 20th draws near, it's become clear that the only way to ensure a progressive majority on Vancouver city council is to vote for the entire COPE slate. As the Georgia Straight reported this weekend, COPE is now neck-and-neck with the right-wing NPA according the most recent opinion poll.
The NPA has raised almost $1 million from its rich donors, but all that money may be no match for COPE's army of volunteers -- if you join us by volunteering on election day.
We need 500 volunteers to knock on doors, make phone calls, and street canvass on election day. Get involved in the movement to bring a political revolution to city hall by signing-up to volunteer on election day: 
And when you come to volunteer on Saturday, make sure that you bring at least one friend with you so that we can double our numbers!
To free-up your day for volunteering on election day, be sure to cast your own ballot during advance voting by Wednesday of this week. Find the advance voting station nearest you here.
See you Saturday!
Sara Sagaii
COPE Outreach Coordinator

Vote COPE 2018
http://www.votecope2018.ca/
Coalition of Progressive Electors · 532 E Broadway, Vancouver, BC V5T 1X4, Canada
This email was sent to anncgrant@shaw.ca. To stop receiving emails, click here.
Created with NationBuilder, software for leaders.