We must degrow the 'corporate food regime': food sovereignty advocate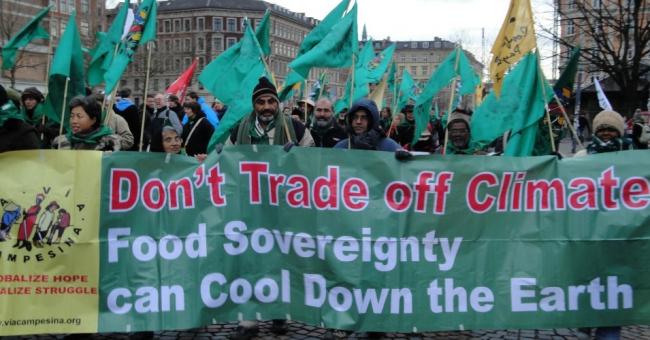 It's necessary to "degrow" the "corporate food regime" that over last five decades has impoverished the climate, water resources, local communities and crop diversity, and has not solved the problem of hunger.
This was the argument made by Eric Holt-Giménez, Executive Director of Food First, an organization whose mission is to work towards ending hunger by bringing about food justice, at a presentation Friday at the Fourth International Conference on Degrowth for Ecological Sustainability and Social Equity, which took place in Leipzig, Germany.
Holt-Giménez made his address via video during a session entitled "The food challenge. Struggling for just and ecological food systems."
The food sector has been growth-focused, but this has not stopped the problem of hunger, Holt-Giménez said, pointing the example of 2008, which was a year of record harvests and record profits for agricultural giants like Cargill and ADM amidst record hunger.