A 12-point plan for Canada's new federal government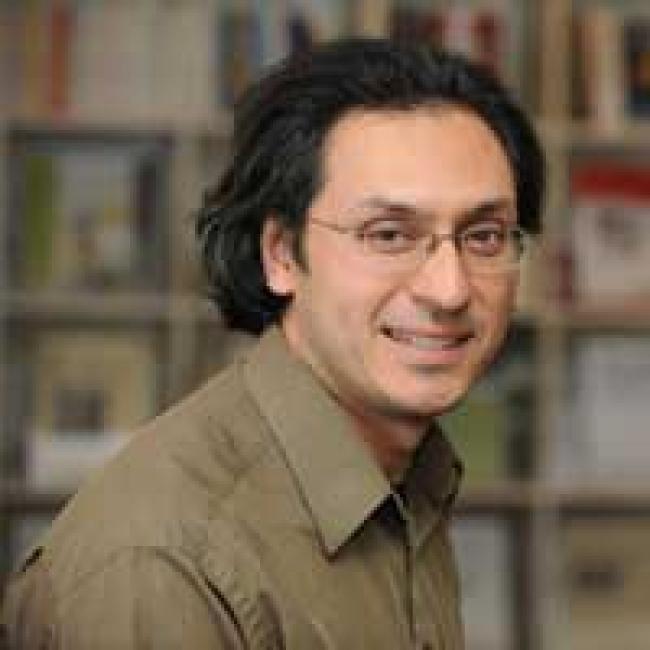 With the Paris climate conference only days away, a Canadian climate action strategy is now urgent and overdue. The CCPA's Climate Justice Project has been researching climate solutions for the past seven years. We conclude that an aggressive approach to tacking carbon emissions can also be a good employment and industrial strategy for the nation – a green industrial revolution that can improve well-being for everyone in Canada.
Extreme and growing inequality is the other inconvenient truth facing our nation. If our climate policies don't take into account inequalities and differing resources, they will likely make things worse for vulnerable people who have done the least to contribute to the problem.
With that in mind, here is a 12-point plan for Canada's new federal government:
Say no to new fossil fuel infrastructure, including coal export ports, bitumen pipelines and LNG terminals. We cannot be leaders on climate and spend billions of dollars on infrastructure aimed at ramping up the extraction and export of fossil fuels for decades to come. Adding a carbon test to National Energy Board reviews of fossil fuel mega-projects, and restoring environmental protections gutted by the previous government, are important first steps. A meaningful climate plan will need to cap production of fossil fuels, and plan for a managed retreat over the next three decades.
Phase in a national carbon tax, starting at $40 per tonne and increasing $20 per year towards $200/tonne. If half of carbon tax revenues were used for climate action, this would raise $10 billion in year one in support of commitments to ambitious new transit, social and green infrastructure. This is also your economic stimulus and jobs plan.
Use the other half of revenues to create a broad-based carbon tax credit. This would address the key equity challenge – that taxes on consumption like the carbon tax are regressive in their distribution, with lower-income households paying a larger share of their income to the tax, even though they have the smallest carbon footprints. The new benefit could be built administratively on the GST credit system, and be implemented in a similar manner as the Canada Child Tax Benefit – that is, with a larger maximum amount for low-income households, and a broad phase-out as income rises so that 80% of households get some form of the tax benefit.
Accelerate the transition to 100% clean electricity. Build on efforts in Ontario and the Atlantic provinces to phase out coal-fired generation, with a major focus on energy transition in Alberta and Saskatchewan (Canada's two most GHG-intensive provinces). Natural gas may have some role as a transition fuel, but the emphasis must be on new renewable generation capacity and expansion of small-scale efforts like solar rooftops. Investments to support an east-west electricity grid should also be considered.
Renew the EcoEnergy program targeting energy efficiency improvements and deep retrofits with a focus on rental units, multi-unit buildings and older (pre-1985) housing stock. Mandate all new construction to passivhaus or net-zero starting in 2025, with some transitional phases. This is also an opportunity to invest in apprenticeship and training programs in support of this goal, including spaces for traditionally marginalized workers.
Develop zero-carbon district energy systems in urban areas. Because most of a building's energy is for space and water heating, district energy (centralized production of thermal energy for heating and hot water) is well poised to do the heavy lifting of emission reduction. The City of Vancouver's Neighbourhood Energy Utility is a leading example, providing heating and hot water to new buildings in Southeast False Creek, with 70% of energy demand met through recapture of waste heat from the sewer system.
Build out public transit in urban areas and high-speed rail to connect cities. With decent, dedicated funding for transit expansion, more efficient and higher-capacity transit networks could be built throughout Canada within a decade. Well-designed transportation investments have potential to improve quality of life in a variety of ways – ameliorating air and noise pollution, time lost due to congestion, accidents leading to injury and death, other environmental costs of extracting and processing fuel, and costs of parking spaces – while also reducing GHG emissions.
Use the development of new affordable housing and social infrastructure (libraries, child care, and community health centres) to anchor complete communities. A community is complete when it emphasizes walking, biking and transit, supplemented by car-sharing; this means greater proximity of homes to work, shops, entertainment, parks and public services. The need for new housing for a growing and aging population provides an opportunity for redevelopment plans that include residential care units close to community health centres.
Implement national zero waste policies to dramatically reduce upstream resource extraction in favour of closed-loop material cycles. This is key to reducing emissions from large industrial emitters. Well-designed re-use policies can support local economic development and the creation of new green jobs by increasing domestic capacity to manage materials. Sustainable forestry and agriculture, and adding more value domestically, can also create more good jobs in rural areas.
Develop a green social contract. As can be seen above, there is lots of work that needs to be done, and this should be embraced as part of a national project. A well-designed transition plan should have a net positive impact on employment, because green investments tend to be more labour-intensive – anywhere from 3 to 30 times more direct jobs than equivalent investments in fossil fuel infrastructure. But we will also need a just transition strategy, so that the costs of adjustment are not disproportionately shouldered by resource industry workers.
Divest the Canada Pension Plan from fossil fuels. We are advocating a major shift in our national priorities: divestment from fossil fuels and re-investment in green infrastructure and services. The CPP, on the other hand, is in denial about the realities of climate change, holding several billion dollars worth of stock in fossil fuel producers, whose business plans are in conflict with a habitable planet. Indeed, the CEO of the CPP recently mused about doubling down on fossil fuel stock given the drop in share prices. Let's put our money where our mouth is, and not have our pension plan bet against our future well-being.
Launch a national Conversation on Climate Change. Canadians need to be engaged in developing climate solutions, and what particular answers will look like in their own communities. Our experience is that Canadians are thirsty to have this kind of meaningful conversation about our collective future.
Marc Lee is a Senior Economist with CCPA-BC. Follow Marc on Twitter @MarcLeeCCPA.
[Website editor's comment: Sign me up! But the 'national Conversation' needs to address how this would put us on a collision course with capitalism.]
[End of article]