5 ways Stephen Harper made pipelines the most toxic issue in Canada today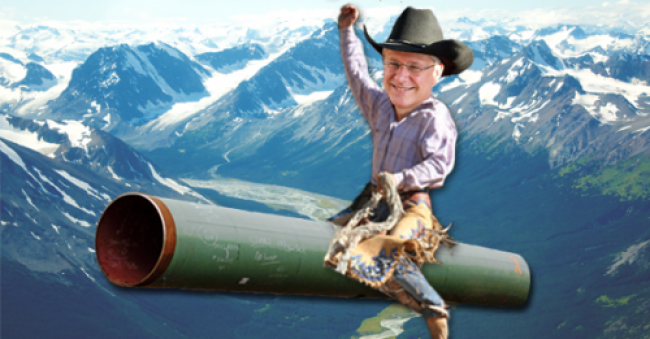 Are Stephen Harper's pipeline policies beginning to boomerang back at him?
On the West Coast, 78 people have been arrested (so far) over the past week on Burnaby Mountain, protesting Kinder Morgan's proposal to triple its pipeline capacity to transport Alberta oil to British Columbia.
From an 84 year-old retired librarian to 11 year-old girls, people are being hauled away and charged with "civil contempt" for obstructing surveyors for the Kinder Morgan pipeline.
In Central Canada, opposition to the proposed Energy East pipeline project is gaining steam with a crowdfunding initiative that continues to grow.
Meanwhile, cheerleaders for the oil and gas sector are really annoyed, advising people who are raising questions about the approvals process and concerns about climate change that if they don't like pipelines, they can "freeze in the dark" this winter.