Auditor General must tell the truth about climate and infrastructure spending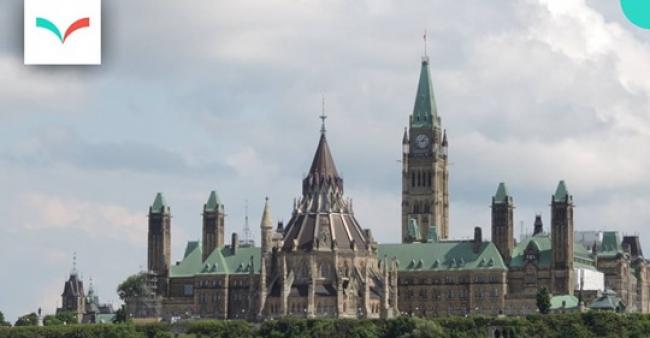 MARCH 4, 2020
The federal government is acting like it doesn't take its own climate emergency declaration seriously
With another federal budget looming, the government still doesn't seem to be taking its own declaration of a "climate emergency" seriously.
Last month, the Office of the Auditor General of Canada announced that it will audit the $186.7-billion "Investing in Canada" infrastructure program. An opposition motion in the House of Commons asked for the audit, noting an incomplete accounting of changes to the government's spending plan.
But there's more to be concerned about when it comes to the infrastructure funding program. The federal Liberals have been making misleading statements to cover up the fact that funds are being used to increase climate pollution. The supposedly independent Auditor General's Office must investigate not only the misuse of infrastructure funds and accompanying misinformation campaign, but also whether the government is responding to their broader recommendations on climate action.
The federal Liberals seem intent on continuing to shovel billions into urban highway and airport expansion, without any analysis of climate impacts.
The Office of the Auditor General of Canada and its provincial equivalents have the mandate and expertise to shine a bright light on climate action and inaction. They proved this when they jointly produced (with the exception of Quebec) a report on how to put failing federal and provincial climate efforts back on track in March 2018. Perspectives on Climate Change Action in Canada—A Collaborative Report from Auditors General outlines Canada's consistent record of failure to act on the climate crisis and includes many solid recommendations for government.
In September 2019 I asked Environment and Climate Change Canada how much progress the federal government had made in implementing the Auditor Generals' report. A spokesperson replied with an email that did not even mention that report, instead referring to the current implementation report on the Pan-Canadian Framework on Clean Growth and Climate Change which does not even include the word "auditor." It seems that the government of Canada has decided to bury the Auditor Generals' climate audit.
Even worse, a quick read of the implementation report suggests it may be designed as much to mislead as inform. One falsehood is the claim that federal spending on transportation infrastructure such as airports and roads will "contribute to reductions in GHG emissions by addressing bottlenecks." The term "addressing bottlenecks" means increasing urban road capacity, which increases traffic volumes and GHG pollution. The Sightline Institute estimates that "every extra one-mile stretch of lane added to a congested highway will increase climate-warming CO2 emissions more than 100,000 tons over 50 years." Expanding airport capacity also increases GHG pollution, which is why the UK's Court of Appeal recently ruled that the proposed expansion of Heathrow Airport is illegal.
The government's claim is that "addressing bottlenecks" by increasing road and airport capacity reduces GHG pollution. This is the complete opposite of the truth. And the truth has been acknowledged by Parliament and in the Pan Canadian Framework on Clean Growth and Climate Change.
The misleading implementation report was produced under Catherine McKenna, then the minister of environment and climate change. Shortly after being transferred to be the Ministry of Infrastructure and Communities, McKenna repeated the Liberals' misinformation in a media release saying that increasing the capacity of an urban freeway "shows how we are working closely with our partners to … reduce carbon emissions for our children and grandchildren."
Pretending to act on climate
In 2016 the NDP and Greens helped pass a motion from Halifax Liberal MP Andy Fillmore that called for analysis of the greenhouse gas impact of all infrastructure funding proposals and for giving funding priority to projects that reduce climate pollution. Later that year, MP Jonathan Wilkinson, parliamentary secretary to the minister of environment and climate change, stated that this climate analysis would favour "public transit over building of new highways, there is no question about that."
The intent of the motion is also reflected in the Pan-Canadian Framework on Clean Growth and Climate Change, which commits the federal and provincial governments to "shift from higher- to lower-emitting types of transportation, including through investing in infrastructure." The examples include shifting from driving to transit and cycling, as well as shifting freight from trucks to rail.
In 2018, the federal government pretended to implement this important policy. "Going forward, the environmental and climate change impacts of a project will be assessed when making new public infrastructure investments," said Amarjeet Sohi, minister of infrastructure and communities.
In reality, while some important new transit funding was announced at that time, the analysis of climate impacts does not apply to highway expansion or other projects likely to result in significantly increased greenhouse gas pollution. The assessment of climate impacts only applies to specific funding programs, such as Investing in Canada funding for transit projects and the Disaster Mitigation and Adaptation Fund. The main effect of Trudeau's 'climate lens' is to add to the paperwork burden on transit projects. The federal Liberals seem intent on continuing to shovel billions into urban highway and airport expansion, without any analysis of climate impacts.
The upcoming federal budget will likely continue this pattern of deceit, with happy words about climate action and billions of dollars for urban highway expansion.
Responsibility to tell the truth
The Office of the Auditor General of Canada has a mandate and responsibility to investigate, and condemn, this climate fraud.
On its website, it claims to focus on subjects considered "high-risk" in that they "cost taxpayers significant amounts of money or that could threaten the health and safety of Canadians." And the Auditors General state in Perspectives on Climate Change Action in Canada that global heating is "one of the defining challenges of our time." They also assert that climate change is not just an environmental problem, but also has "economic and social impacts." This is a crucial political point, since fossil fuel interests love to pretend that the climate crisis has little bearing on the economy or the lives of ordinary people.
The Auditor General of Canada answers to Parliament, which in June 2019 voted overwhelmingly to "declare that Canada is in a national climate emergency which requires, as a response, that Canada commit to meeting its national emissions target under the Paris Agreement and to making deeper reductions ... and pursuing efforts to keep global warming below 1.5 degrees Celsius."
Regardless of the obvious cynicism of the Liberals in voting for this motion and approving an oil sands pipeline the next day, the Auditor General has a mandate from Parliament to seriously consider the climate emergency and the need for deep and rapid cuts in greenhouse gas pollution.
Auditors find abundance of contradictory policies
The Auditors General reviewed audits from the provincial and federal governments and found a near universal lack of coordination and an abundance of contradictory policies. On the federal level, they found that "Environment and Climate Change Canada [did not even] coordinate resource sharing and best practices among federal departments and agencies."
Crucially, they also found a widespread lack of coordination between government departments and agencies, and raised critical questions aimed at resolving this problem as well as improving monitoring and reporting:
"How will governments ensure that all the relevant players are involved in developing climate change strategies?

How will governments ensure that lead departments on climate change are given the resources and authority they need to provide leadership to other departments and agencies?

How will governments ensure that policies within different jurisdictions are complementary rather than redundant or contradictory?
The Auditors General found that governments were often not monitoring their progress on climate change and not reporting regularly to the public on that progress, and asked:
"What steps will governments take to regularly keep the public informed of their progress toward meeting their climate change commitments?"

"What measures will governments use to assess their progress?"
The federal government does not seem to be acting on the Auditors Generals' report, other than with misinformation and deliberate efforts to increase fossil fuel consumption.
In a reasonable world, the Office of the Auditor General of Canada would act as if the climate emergency declared by Parliament was real. It would make climate the top line issue in its report on infrastructure spending and follow up forcefully on its 2018 climate report. And then NDP, Bloc Québécois, and Green MPs would make sure the report's findings did not gather dust on a shelf. In a reasonable world, there would be a revolt in the Liberal ranks.
But we don't live in a reasonable world. The establishment, including the establishment media, has mostly given up on even a pretence of acting to prevent societal collapse. We can hope and demand, but we should not expect much different from Auditor General's office. .
"We are the ones making a difference," said teen climate striker Greta Thunberg at an Extinction Rebellion demonstration. "It shouldn't be like that, but since no one else is doing anything, we will have to do so."
And we have the potential to do so. The peaceful, countrywide uprising in support of Wet'suwet'en land defenders and in opposition to the Coastal GasLink fracked gas pipeline shows the possibility.
[Photo: Mila, Marko, Ana & Aleksandar / flickr]