BC Hydro slammed by First Nations, advocacy groups for Site C contract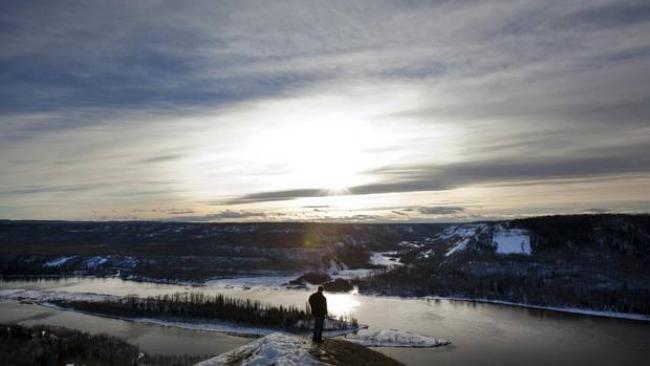 BC Hydro's decision to push forward with a $1.5-billion construction contract for the Site C dam megaproject has prompted an outpouring of opposition from First Nations and environmental and advocacy groups across British Columbia.
The Crown corporation's president and chief executive officer, Jessica McDonald, announced on Wednesday that the utility is poised to sign the largest deal in its history with Peace River Hydro Partners as the preferred proponent.
The work will include building a concrete foundation for the generating station and spillways, a pair of diversion tunnels and an enormous earth-fill dam more than a kilometre long and 60 metres above the current river level.
At a cost of almost $9-billion, the dam will be the third on the Peace River in northeastern British Columbia, creating a 83-km-long reservoir and enough power for 450,000 homes a year.
The West Moberly First Nation is one of several groups with outstanding legal challenges against the megaproject over concerns about the impact flooding and the creation of a new lake will have on the Peace River and the surrounding valley.
Moberly Chief Roland Willson described the province's decision to carry on with construction as a "standard tactic" used against opponents of infrastructure projects.
"They try and get as much done to go in front of the courts and say, 'Well look, we've spent all this money. You can't shut us down now,'" he said in an interview on Wednesday.
"I hope [the province] doesn't get too far involved because there's still a strong possibility we could get this project shut down."
Ken Boon of the Peace Valley Landowners Association was similarly disappointed by the news, adding that British Columbia is "making a big mistake" by pushing the project forward in the face of ongoing legal battles.
Boon dismissed what he saw as the province's disproportionate focus on the employment that would be generated by Site C.
"If you're going to spend $9-billion of public money, you don't have to be a rocket scientist to understand that lots of jobs are going to be created," he said.
Mr. Boon added that his group, which is also suing the province, is not opposed to job creation: "We're arguing that there are a lot better ways to create those same jobs without destroying a river valley, and probably getting more bang for your buck.
"This is stupid to the last drop of the Peace River."
The Sierra Club of B.C. also spoke out against the contract, which spokeswoman Ana Simeon described as another step toward flooding the Peace River Valley and destroying a "unique food oasis" capable of producing food for a million people.
Premier Christy Clark dismissed concerns over the legal wranglings, saying she was confident in the years of preparation work done by Hydro.
The clean energy that Site C will produce is vital to Canada's contribution to fighting climate change, she said.
"There is no better example of environmental protection and job creation in British Columbia – I would argue no better example in all of Canada," she said. "It doesn't get cleaner than hydro."
The partnership that is expected to be awarded the $1.5-billion contract – made up of Acciona Infrastructure Canada, Petrowest Corp. and Samsung – is one of four groups shortlisted in April of this year. BC Hydro predicted the eight-year contract would create 1,500 jobs at its peak.
Opposition New Democrat Leader John Horgan said he wants the Premier to send the entire project to the B.C. Utilities Commission for a review on whether to proceed.
"I think we're building it before its time," Mr. Horgan said. "I'd rather have someone else other than Christy Clark tell me this is a good idea."
Mr. Horgan suggested an NDP government would consider cancelling the project even if construction was under way following the 2017 B.C. election.
[End of article]