Bolivia says: 'To solve climate change we must abolish capitalism'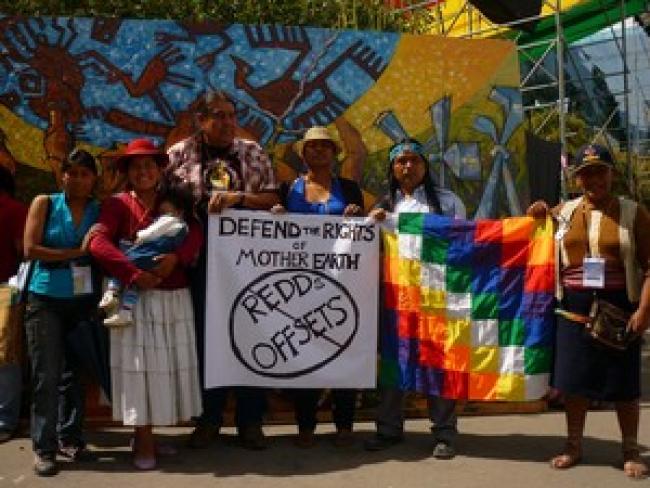 The Bolivian government's national contribution to the COP 21 climate talks scheduled to start in Paris on November 30 contains a series of radical proposals for safeguarding the future health of the planet,Euractiv.com said on October 14.
Bolivia's contribution insists that capitalism is responsible for "consumerism, warmongering and [...] the destruction of Mother Earth".
Euractiv.com said 122 countries had shared their national contributions to the Paris summit, where countries will attempt to reach an agreement that will limit the global temperature rise to 2°C above pre-industrial times.
The various texts contain many different proposals for cutting carbon emissions, financing climate change adaptation and mitigation efforts and transferring technologies to developing countries.
But the South American country, led by left-wing President Evo Morales, organised a counter World People's Conference on Climate Change and the Defence of Life last month, which drew thousands of people from around the world to develop alternative proposals.
Bolivia, whose constitution guarantees the respect of Mother Earth, holds "the failed capitalist system" responsible for climate change. Euractiv.com said its contribution says: "For a lasting solution to the climate crisis we must destroy capitalism."
The Bolivian text offers 10 structural solutions to the climate crisis. These include guaranteed protection for the rights of Mother Earth, recognising the right to water and eliminating technology patents in favour of a human right to science.