Canada's crude by rail traffic jumps 40 percent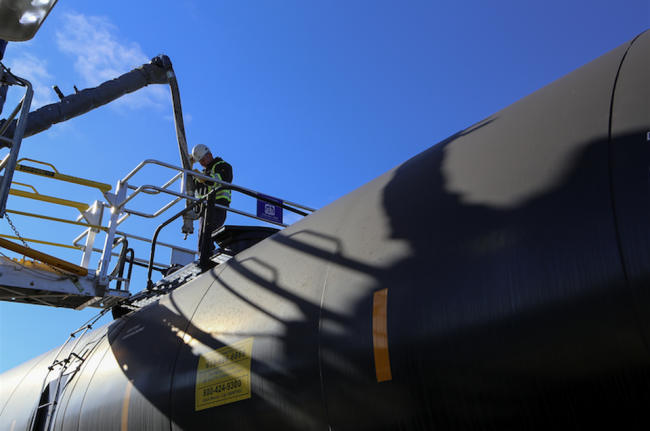 Canadian crude by rail activity is on the upswing again, according to new data from the National Energy Board. 
The NEB reports that rail offtake from the Western Canada Sedimentary Basin averaged 236,252 bbls/d in April 2019.
"This is a 40 percent increase over March 2019 exports but still down from the record high of 353,789 b/d in December 2018," the NEB tweeted on Friday.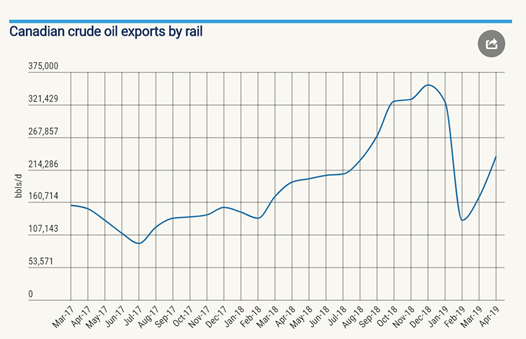 The economics of crude by rail have improved as Alberta's oil curtailment has eased, with the light/heavy oil differential now averaging approximately $13/bbl, according to the Daily Oil Bulletin.
Demand for Canadian heavy oil has also increased in the U.S. Gulf Coast refining market as U.S. sanctions on Venezuela have reduced offshore heavy oil imports, the NEB has noted.
Analysts with Peters & Co. estimate that until a new export pipeline is completed, the WCSB will require at least 400,000 bbls/d of rail and/or curtailments to balance the market.