Energy East Opposition Fund Swells Past $300K After Crowdfunding Campaign Makes Headlines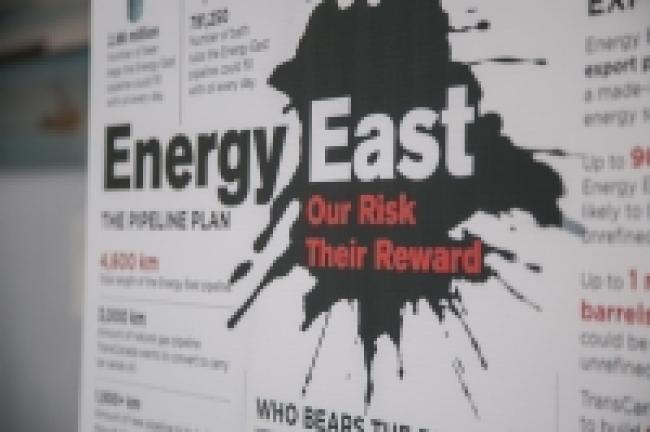 Perhaps it's the charming student activist, Gabriel Nadeau-Dubois, who donated his $25,000 Governor General's Literary Award to the pipeline fight, or perhaps it was the scandalous documents leaked last week that showed pipeline company TransCanada has teamed up with one of the world's most powerful PR firms, Edelman, to manipulate public opinion surrounding the Energy East pipeline.
Or maybe it's the fact that at least two-thirds of Quebecers oppose the construction of a 4600km pipeline that will carry 1.1 million barrels of oilsands crude through their province (and five others) for export. Maybe onlookers, disturbed by the 50 arrests on Burnaby Mountain, have felt compelled to prevent a similar situation from erupting east of Alberta.
Who knows?
But what is becoming clear is the firestorm of public opposition that is committing to the fight against Energy East. Twelve hours after Nadeau-Dubois announced his $25,000 donation on the Radio-Canada talk show Tout le monde en parle on Sunday donations surpassed $140,000.