Gidimt'en Release Video Of Eviction Enforcement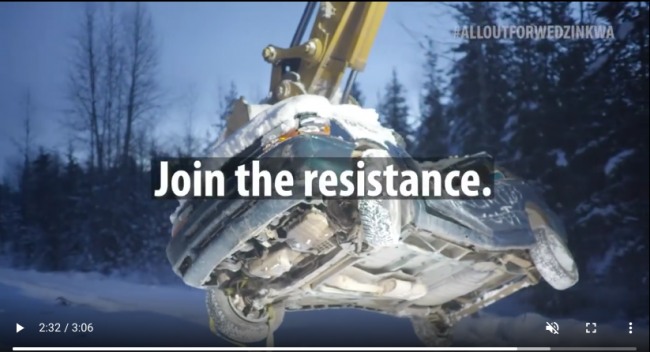 Nov. 16, 2021

Land defenders seize CGL excavator and use it to disable the road to Gidimt'en Territory stopping pipeline construction. 


As colonial governments sabotage efforts to avert disastrous global warming and historic flooding batters Coast Salish territories the Wet'suwet'en are doing whatever it takes to defend their land and all of our collective futures. 

 

Solidarity keeps the frontline safe! All Eyes on Wet'suwet'en! 
Video Update from Gidimt'en Checkpoint: Click below