Huge explosion on Japanese oil tanker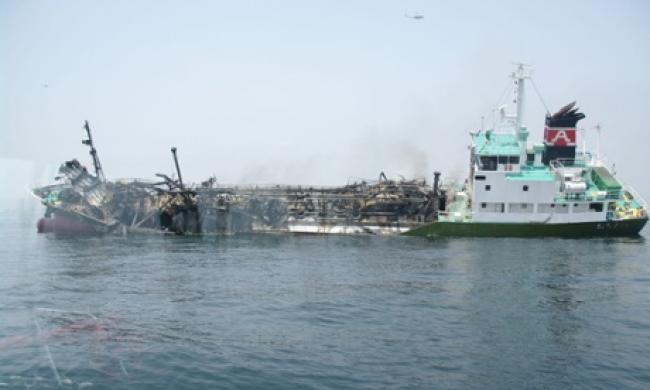 A Japanese oil tanker has exploded off the country's south-west coast near Himeji port, leaving one of the eight people aboard missing, the country's coast guard has said. Four others were severely injured in the accident on Thursday.
Fire gutted the middle of the Shoko Maru – the 998-tonne tanker, based in the western city of Hiroshima, was left leaning over in the water after the accident and was being doused by firefighting ships.