Iron and Earth - Our response to the federal government announcement on just transitions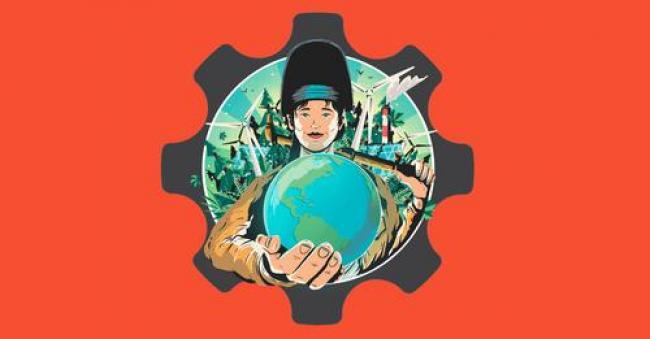 July 21, 2021
Yesterday, Minister of Natural Resources Seamus O'Regan announced that the federal government will begin to engage energy workers through consultations for Just Transition legislation, to hear worker input on transitioning to a net-zero energy sector.
The groundbreaking poll we released last week - detailing how fossil fuel workers feel about the transition - is encouraging. But time is of the essence - we need urgent and effective action now. Here's our full statement:
"Fossil fuel industry workers have the knowledge and expertise to build Canada's net-zero future that will support our families and communities - if they get the training they need. We're pleased to hear Minister O'Regan say that fossil fuel industry workers will have a central role in the consultations for Just Transition legislation. Now it's time to put those words into action. We'll be watching to ensure fossil fuel industry and Indigenous workers have a seat at the table to ensure the legislation meets their needs and leaves no one behind."
There are three actions you can take with us to help have your voice heard:
Sign the petition asking the government to invest in upskilling workers now,
Participate in our fossil fuel workers survey or interviews
Sign up to speak directly with the federal government on the Just Transition Act
Good things happen when we collaborate! Let's keep this pushing forward by making our voices heard.
In solidarity,
Luisa Da Silva
Executive Director
Iron & Earth
http://www.ironandearth.org/