NDP candidates face continued scrutiny over oilsands comments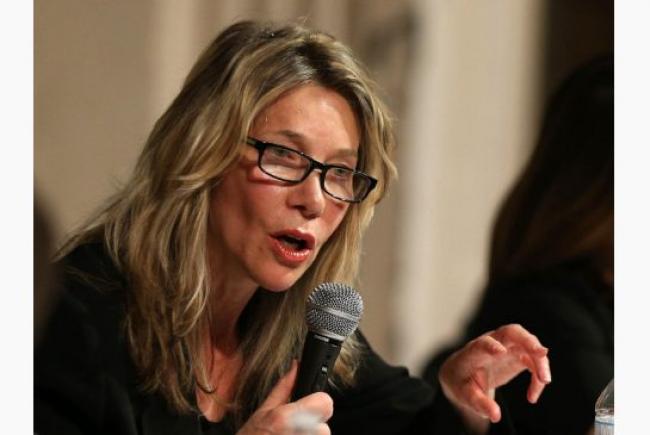 A three-year-old tweet by Trevor Peterson is the latest instance of party nominees coming under fire for their position on Alberta's resource development.
Toronto Centre NDP candidate Linda McQuaig has been criticized for saying that "a lot of the oilsands oil may have to stay in the ground" if Canada is to meet emissions targets.
OTTAWA—NDP candidates are coming under fire for their position on the Alberta oilsands — or are they tarsands? — as party leader Thomas Mulcair aims to convince Canadians he can manage both the economy and the environment.
A three-year-old tweet by Trevor Peterson, the NDP candidate for the Saskatchewan riding of Cypress Hills—Grasslands, linked to an online petition calling on B.C. Premier Christy Clark to reject the Enbridge Northern Gateway pipeline project surfaced this week.
"It's time to landlock Alberta's tarsands," read the tweet from July 26, 2012, which was linked to a petition from Avaaz.org.
Neither the Peterson campaign or central NDP campaign spokeswoman Greta Levy responded to requests for comment Monday, but the tweet has since disappeared.
This matter arose after a weekend in which Linda McQuaig, the former Star op-ed columnist who is now the NDP candidate in Toronto Centre, was criticized for telling CBC's Power & Politics that "a lot of the oilsands oil may have to stay in the ground" if Canada is to meet its targets for the reduction of greenhouse gas emissions.
"The NDP's agenda on resource development is not so hidden. They are opposed to resource development. They have been so consistently . . . The fact of the matter is that when Linda McQuaig and people like her — and this view is widespread in the NDP — when they say this, these are not random comments. Their views are well-known," Harper said at a campaign event Monday in Markham.
On Sunday, the NDP distanced itself from McQuaig's comments, with candidate Malcolm Allen, who served as natural resources critic in the NDP caucus, telling the Star that the NDP supports continued oilsands extraction as long as it is undergoes rigorous environmental assessment and oversight.
Cim Nunn, campaign manager for McQuaig, said she would not be adding to her remarks beyond a tweet from Friday that said NDP policy is that of sustainable development.
"It's the kind of issue that will be important in places like Alberta, and I think what we would like is not to provide more opportunities for Tories to misconstrue what she did. There was no real separation between what she said and party policy, but it's fodder for folks in Alberta to misconstrue things. But she said what she said, so we are just going to try and stay out of it," Nunn said in an interview Monday.
"We are in favour of, and want to see, the tarsands' opportunities taken advantage of. But we want to do it in a way that ensures that development and sustainability go hand in hand and we believe we can do both," Nunn said when asked to elaborate on how her remarks did not deviate from NDP policy.
With files from Bruce Campion-Smith
[End of article]