North Vancouver Green candidate Claire Martin criticizes Tom Mulcair's pipeline stance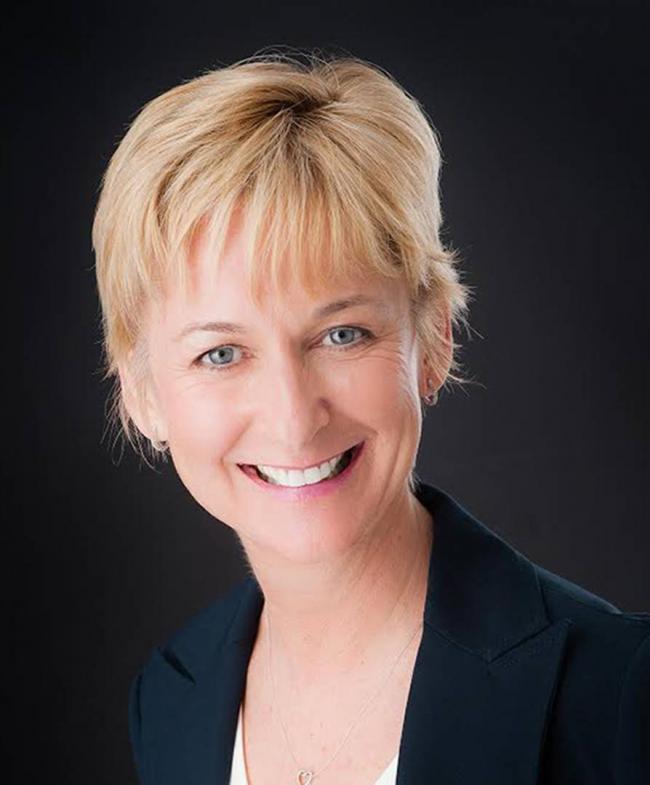 Meteorologist Claire Martin has unleashed a storm of criticism a­gainst Tom Mulcair over the NDP leader's open-ended stand on oil-pipeline expansion in the Vancouver area.
"I would call him flip-floppy at best," the Green candidate in North Vancouver told the Georgia Straight in a phone interview.
According to the former CBC weather presenter, Mulcair hasn't laid out a clear position regarding Kinder Morgan's plan to triple the capacity of its existing pipeline.
"It's funny when you talk to the local NDP candidates: they know where they stand, but unfortunately, their leader doesn't," Martin said.
Mulcair has stated in the past that the environmental review process is broken. The NDP leader has also said that he recognizes the importance of bringing Canadian oil to foreign markets. As well, he hasn't ruled out supporting the project in advance of an environmental assessment by the National Energy Board.
"He doesn't come out saying, 'No, we don't want more pipelines,' " Martin stated.
Regarding Mulcair's point that the review process isn't credible, Martin said: "That's not good enough."
Mulcair has emerged as a serious contender for prime minister in the October 19 federal election. He is walking a tightrope in connection with the proposed twinning of Kinder Morgan's pipeline from Edmonton to Burnaby.
Openly supporting the American company's bid to increase its Trans Mountain pipeline's capacity to 890,000 barrels per day could cost the NDP votes in B.C., especially in Metro Vancouver, where environmental sentiment is strong.
If the project is approved, the number of tankers plying the waters of Burrard Inlet will increase sevenfold from the current five each month to more than 400 a year, increasing the risk of an oil spill.
On the other hand, outright opposition to the $5.4-billion venture is politically risky for Mulcair, who is polling neck and neck with Conservative prime minister Stephen Harper, an unabashed supporter of the oil industry.
The B.C. NDP is believed to have lost the 2013 provincial election when then leader Adrian Dix abandoned the party's position of waiting for the environmental review to be completed before taking a stand. During that campaign, Dix stated that Metro Vancouver shouldn't become a major hub for oil exports.
The federal NDP is looking to make inroads in oil-rich Alberta, where voters elected their first New Democrat government in May of this year. NDP premier Rachel Notley has expressed interest in the Trans Mountain project.
Federal Liberal Leader Justin Trudeau has said that he supports the Kinder Morgan development, provided it earns public support. The Liberal candidate in North Vancouver, Jonathan Wilkinson, did not grant an interview before deadline.
Writing online for the Straight, Martyn Brown, a former chief of staff to then B.C. premier Gordon Campbell, said he'd like Mulcair to be as unequivocal as the Greens and their leader, Elizabeth May, about Kinder Morgan.
"I sometimes feel like screaming at Mulcair, 'just say that—like May does—because it is the right thing to do. You may be surprised at who might be willing to vote for you,' " Brown wrote.
But then, Brown noted, "The trouble with being on the cusp of power—as the NDP now is, in lockstep with the Liberals and Conservatives—is that the power game becomes the only thing that really matters."
Brown also blasted the exclusion of May from the Globe and Mail debate on the economy and the Munk leaders' debate on foreign policy as an "egregious affront to Canadian democracy".
The Greens' Martin said that Carleen Thomas, her NDP opponent in North Vancouver, is "doing a great job".
"It's just sad that her boss [Mulcair] doesn't…and the party stance is so vague," Martin said.
NDP candidate Carleen Thomas.
Thomas is a member of the Tsleil-Waututh Nation, whose main reserve is located on the shores of Burrard Inlet across from Kinder Morgan's Burnaby terminal. In May of this year, the Tsleil-Waututh announced they don't support the pipeline expansion.
In an interview, Thomas dismissed claims that Mulcair is taking a cautious approach on the Kinder Morgan issue.
"The National Energy Board process is flawed," she told the Straight by phone.
According to Thomas, the Conservative government has gutted environmental laws "meant to protect our lands and water", thwarting a fair and scientific assessment of projects like the Kinder Morgan pipeline expansion.
[End of article]
[Comment by a website editor: 
Contradictions in the Green Party position should be noted. An August 7 news story by Reuters quotes Green Party leader Elizabeth May as follows:
"We need to be smart about this [Alberta tar sands production] and none of the smart answers say you must shut down the oil sands today." 
May's statement "shut down the oil sands today" is a caricature of the views of tar sands opponents/ecology defenders. 
The issue before Canadians in the federal election is whether tar sands and other fossil fuels need to stay in the ground if we are to save the Earth's environment. And if they should stay in the ground, how should that be achieved?
Elizabeth May and the Green Party should be proposing a plan for the rapid and orderly phase-out of fossil fuel production and burning, the massive clean-up in northern Alberta that will be necessary, and the provision of alternative, socially useful and needed employment to the workers in the industry. 
Instead, in the televised debate of federal party leaders on August 6, Elizabeth May's criticism of the Energy East pipeline was that it would transport unprocessed tar sands bitumen. Prior to the debate, May's expressed position on the tar sands is for a moratorium on future tar sands development and a freezing of current production at two million barrels per day until some undefined, future date. This is not the platform of a truly 'green' party. 
What about the destructive, global climate consequences of the production and burning of tar sands, conventional oil, coal and natural gas? Neither Elizabeth May nor any other party leader said a word on this most crucial part of the story during their August 6 debate. 
Below are 2014 and 2103 statements by May: 
" ...And every pipeline allows for expansion of the oil sands. Currently production levels hover just below 2 million barrels of bitumen a day. Harper's goal is 6 million barrels of bitumen a day. Keeping the bitumen in Alberta for upgrading and refining will produce far more jobs in Canada than pipelines and rapidly expanding bitumen production. And, of course, rapidly expanding oil sands production is completely incompatible with the required transition off fossil fuels. 
The Green Party is the only party opposing any and all current pipeline plans. We will oppose any and all pipeline proposals committed to shipping raw bitumen out of Canada. We must move to a national energy policy with a strong climate plan. We need to ensure that by 2100 Canada's bitumen production is going to petrochemical products, not fuel. We need to recognise that as a resource it is both too valuable and too dangerous to burn. 
This is all do-able. But it cannot happen if dilbit pipelines are approved. Any of them."  (see http://elizabethmaymp.ca/pipeline-politics)
"...Any reasonable carbon plan would set a level of managed growth for oil sands production—say 2 million barrels of oil a day (more than the current 1.7 million barrels, but less than Harper's goal of 6 million barrels of oil a day)." (See  http://elizabethmaymp.ca/news/publications/island-tides/2013/04/25/pipel...).