Podcast: The return of the modernist left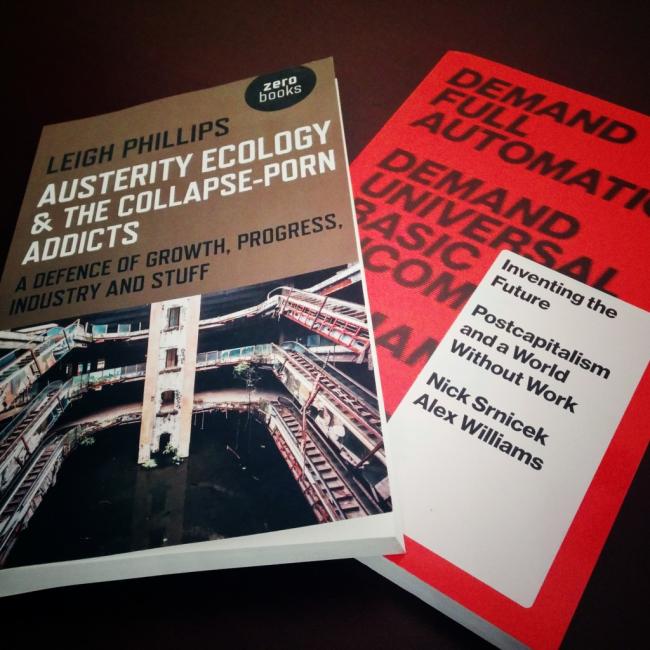 In the past few years, what has been loosely called the modernist left has seen some revival. Whether coming out of the ultimate failures of the Occupy movement, dissatisfaction with moralistic lifestyle politics or an attempt to analyze the current conundrum of moribound but hegemonic capitalism, some have returned to the idea of the left as a modernizing force—progressive in the most literal sense. Agree with its postulates or not, this broad current on today's left deserves to be engaged, as it seriously grapples with everything from ecology to technology to economics and the left's strategic response to our unhappy contemporary situation. This week, I present two interviews with authors of recent books that fit squarely into this current.
First, I speak with Nick Srnicek, who, along with Alex Williams, has written Inventing the Future: Postcapitalism and a World Without Work. Next, I speak with Leigh Phillips, author of the more colorfully titled Austerity Ecology and the Collapse-Porn Addicts: A Defense of Growth Progress Industry and Stuff.
As always, subscribe via RSS or iTunes to get episodes as they come out (or click here to get the mp3 file for this week's episode).