Podcast: Where is Quebec going after the strikes, where is Canada's economy going after the oil crash?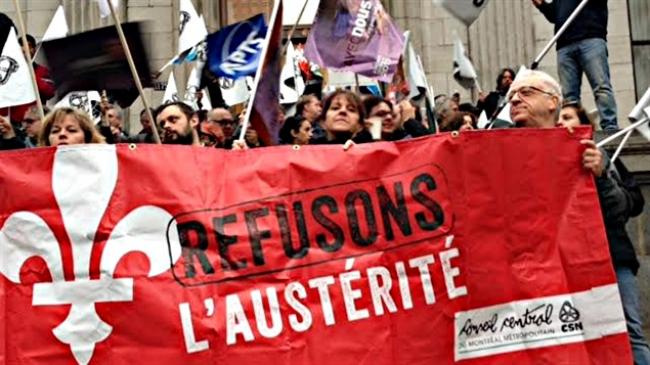 I have two Canadian updates this week. The first is from Nora Loreto on what's happening in Quebec after the fall's anti-austerity strikes. Nora is a Quebec City-based journalist and labour activist. She gives an account not only of what happened during the strikes in Quebec, but also what to expect in their wake (see the previous podcast, from just before this strike wave, here). Second, Armine Yalnizyan, economist at the Canadian Centre for Policy Alternatives, is back with an analysis of Canada's economy after the oil price crash.
As always, subscribe via RSS or iTunes to get episodes as they come out (or you can download this week's mp3 file directly here).