Prosecutor Readies War Crime Charges Against Swedish Oil Bosses
October 25, 2018
Swedish prosecutor now in 'final phase' of filing charges
Lundin executives face charges over actions in southern Sudan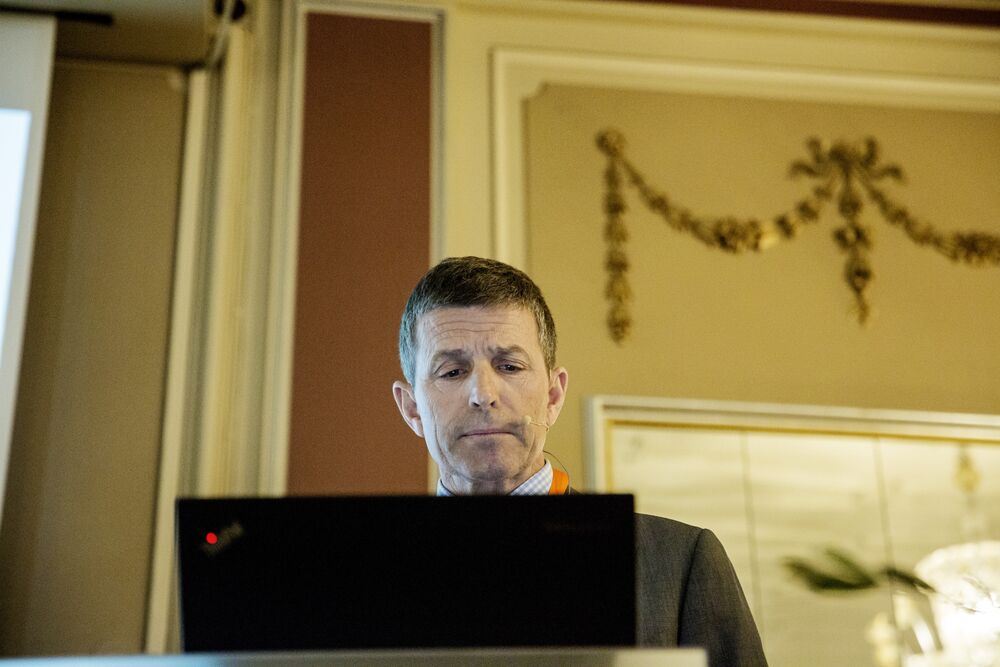 Alex Schneiter in 2016. Photographer: Fredrik Bjerknes/Bloomberg
Lundin Petroleum AB's past could be coming back to haunt it.
After getting approval from the Swedish government last week, a prosecutor is now putting the last touches on a decade-long investigation into war crimes in Sudan that could end in charges against 
Lundin
's chief executive and chairman.
"We're in the final phase," Henrik Attorps, a prosecutor at the International Public Prosecution Office, said in a phone interview. "I wouldn't have asked the government for permission to file charges unless there was reason to do that."
The alleged crimes, which carry a maximum sentence of life imprisonment, date back to between 1997 and 2003, when the company headed a group formed to search for and extract oil in southern Sudan. A brutal civil war had been raging in the country since 1983 and non-governmental organizations have claimed that Lundin's entry stoked turmoil in an area known as Block 5A, leading to the deaths of thousands of civilians and the displacement of almost 200,000 people.
Strongly Contests
The company this month said it will "'strongly contest" any charges against its CEO Alex Schneiter and Chairman Ian Lundin and that it remains convinced that there are "no grounds for any allegations of wrongdoing against any representative of Lundin."
The executives are suspected of aiding and abetting crimes against international law, committed by various militias and the government of Sudan, in an investigation that started more than eight years ago. As part of the investigation, Lundin Petroleum's offices in Geneva and Stockholm were searched by police in January this year.
An indictment would be unique in Swedish history and rare internationally. But it's not unheard of that companies are formally charged with crimes against international law. A legal process is also underway against cement maker LafargeHolcim Ltd., which operated a plant in Syria as the country slid into civil war. French prosecutors are conducting a formal investigation into allegations including sanctions violations, terrorism financing and complicity in crimes against humanity.
The company has said it will contest the allegations.
Peace Bet
Lundin companies have been known for investing in far-flung, and sometimes dangerous, regions. In the 37 years since Adolf Lundin started what would become Lundin Petroleum, the family and its companies have never shied away from controversial and risky countries, including South Africa during apartheid and the Democratic Republic of the Congo during its civil war.
When it entered Block 5A in Sudan in 1997, talks between the warring parties were underway and Lundin's bet was on peace. Those hopes were dashed as an agreement collapsed and fighting broke out in the area, targeting both civilians as well as the oil installations. According to an account by the European Coalition on Oil in Sudan, a group supported by more than 50 non-governmental organizations, the Block 5A area had been relatively peaceful until the prospects of oil production made it "a focal point of the civil war."
Assurances
Its partners also included Malaysia's Petronas, Austrian OMV AG and the Sudanese state-owned oil company Sudapet. The group relied on the Sudanese government and its allies for protection in Block 5A. Those forces allegedly committed crimes against the civilian population on a large scale, including killings and forced displacement to enable the construction of a road between the group's base camp and its oil wells.
Lundin's account of events differ significantly from those of its critics, who say that the company should have known that its activities were likely to worsen the violence. Lundin says it had been given assurance by local leaders that it would be welcome and that it was an active advocate for peace until such an accord was signed between the government in the north and the southern rebels in 2005.
In contrast with its past, Lundin now focuses on arguably the most peaceful, stable and predictable oil province there is: Norway. It last year spun off activities in Malaysia, France and the Netherlands to focus entirely on Norway, where it's now one of the ascending operators after striking major finds over the past decade.
The prosecutors will now send copies of the preliminary investigation to the suspects and their legal representatives, which include some of Sweden's top attorneys.
After that, prosecutors will decide whether to file charges and pave the way for a historic trial.
— With assistance by Mikael Holter