Trucking industry says technology doesn't exist for it to meet B.C.'s zero-emissions goal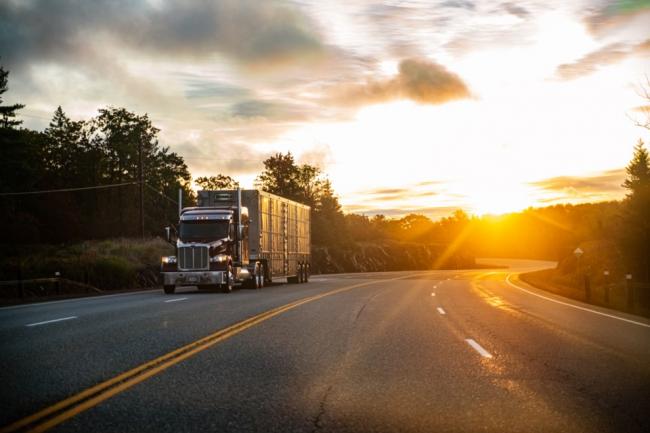 May 30, 2023
B.C. government providing $30-million to help address the technology gap in the hard-to-decarbonize commercial transportation sector
The B.C. government's increased support to help the commercial-vehicle sector reach its goal to eliminate emissions by the end of the decade is welcome, but it won't solve the key obstacle, says the president of the BC Trucking Association.
Dave Earle, also the organization's chief executive officer, said the target is "mathematically impossible" for the medium and heavy-duty commercial transport sector because the technology needed to get there simply doesn't exist.
"It doesn't matter what we want to do. It doesn't matter what the government wants us to do. It doesn't matter what we need to do. It's what we're able to do," he said.
Last month, the B.C. government announced a push to help the transportation sector reach a "clean, electric and carbon emission-free" future that would also leave businesses competitive.
"British Columbians are embracing zero-emission vehicles faster than any other jurisdiction in Canada, but we know it can be more difficult for the commercial vehicle sector to make the switch," Premier David Eby said in a news release at the time.
Mr. Earle said his sector has explored a multitude of options such as renewable diesel and biodiesel, which can partially replace traditional fuel but don't eliminate emissions completely.
It will take years before hydrogen-powered vehicles are available for purchase.
As for electricity, battery power is available for medium-duty trucks without trailers, but that will only benefit about 20 per cent of the industry, Mr. Earle said.
"And that's what we're working really, really hard on. That's 20 per cent; the other 80 I don't have a solution for. I just don't know. So it all depends on what we see from technology," he said.
In April, the province announced that it would pour an extra $30-million into its Commercial Vehicle Innovation Challenge program to help address the technology gap for the hard-to-decarbonize sector. The government launched the initiative in the fall of 2020, with an initial $30-million in funding.
The program aims to help entrepreneurs and innovators in the design and building phases of new clean technologies.
The government also announced that it would invest $19.5-million in charging stations for medium and heavy-duty vehicles.
Mr. Earle said the trucking industry has relatively low expenses to get into the market, but operating costs are considerably higher.
"In a zero-emission world, that's going to flip," he said. "The engineering to make it work is extremely difficult. It's not just 'put a bigger battery and a bigger motor or a bigger fuel cell,' that's not how it works."
Mr. Earle said just because the switch from heavy-duty to zero emission is possible for some companies, that doesn't mean it is economical.
"And that's why we're working to find companies that are willing to take the risk and be the champions who've got the pockets to take a loss. These vehicles will operate at a loss for a period of time."
In 2021, B.C. became the first Canadian province to set reduction targets for greenhouse-gas (GHG) emissions in major sectors of the economy. The province aims to reduce GHG emissions to 40 per cent below 2007 levels by the end of decade, according to last year's CleanBC report.
Transportation accounted for the largest share of the province's emissions in 2020, though there was a dip in emissions mainly because of the pandemic. But compared with 2007, transportation emissions are still 12 per cent higher, driven by heavy-duty and light-duty vehicles.
Energy economist Mark Jaccard disputed that the zero-emission target will affect the trucking industry negatively.
"That's not what history has shown. It's shown that when we make transitions, and do the policies right, that is actually quite fair," he said.
But he said the trucking industry – like all industry – will have to be compelled to make changes.
"We know that emissions will go down only if the policies are some combination of carbon pricing and real regulations," he said. "That's a requirement and the industry has to pay fines."
[Top photo: The government announced that it would invest $19.5-million in charging stations for medium and heavy-duty vehicles.davidfillion/E+/Getty Images]