Tsilhqot'in Nation devastated by recent Mount Polley mine tailings pond breach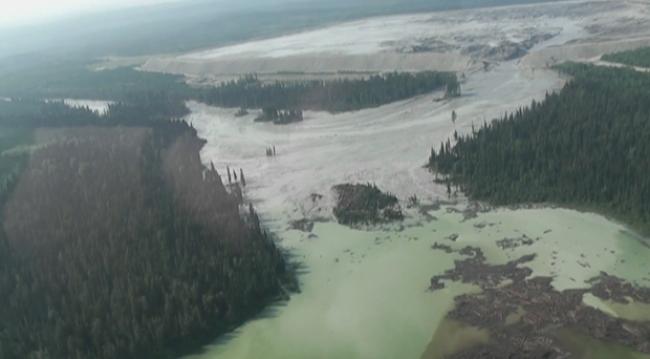 Williams Lake, BC (August 6, 2014):  The Tsilhqot'in Nation is overwhelmed and disappointed by the Mount Polley Mine (owned by Imperial Metals) environmental disaster. The tailings pond that has been breached is the same model that Taseko Mines Limited (TML) has indicated repeatedly that they would use for the New Prosperity project. Of which, TML vice-president, Brian Battison and B.C. Energy and Mines Minister, Bill Bennett, held up as exemplary. This is proof of the faults and extreme risks within this model of tailings storage facility.
TML is currently challenging the federal review panel in court, stating that it was flawed in its rejection and failure of the New Prosperity tailings storage facility.
"This is a devastation. We have fought tirelessly to protect our salmon run for the last 20 years, including enlisting the top environmental experts to help us uncover and understand the harmful effects that would have ensued from the proposed Prosperity Project," said Chief Joe Alphonse, Tribal Chair for the Tsilhqot'in National Government. "This year we are expecting over two and a half million salmon to return with this run just entering the Fraser River. This is the worst situation at the worst time possible. This company will be held accountable."
Chief Alphonse further stated: "We are in an emergency situation right now and our top priority is ensuring we have communication flowing to our members on the land and in meetings. This is the time of year when our members are fishing for sustenance and ceremonial purposes - we absolutely do not want them to risk their health. We need better safeguards in place to protect against these types of catastrophes. Investors of TML should be cautioned that the companys' political lobbying and litigation on the federal review panel and federal government to try to defend this failed model of a tailings pond is a waste of money, time and energy. As a Nation, we can see even more clearly the damage that their plans could cause." 
MEDIA:
Chief Joe Alphonse –250-305-8282
Sources for Battison and Bennett statements:
January 24, 2014: http://www.wltribune.com/community/241748331.html?mobile=true
November 6, 2013: http://www.vancouversun.com/touch/story.html?id=9134753
November 27, 2013: http://www.wltribune.com/news/233632011.html?mobile=true