Vancouver's Living Wage Jumps Again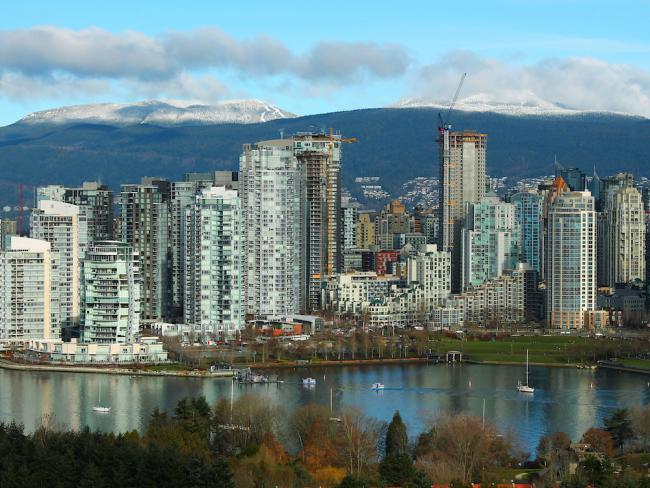 Nov. 8, 2023
Workers are being left behind as costs jump almost seven per cent, says CCPA.
Housing costs pushed up Metro Vancouver's living wage past $25 an hour this year, widening the gap between what many workers earn and what they need to make rent.
The Canadian Centre for Policy Alternatives' 2023 living wage report found two parents working full time in a family of four would need to earn $25.68 each to afford food, housing and other essentials.
That's up 6.7 per cent from $24.08 the previous year, and nearly $9 an hour more than the minimum wage of $16.75. The minimum wage was increased 6.9 per cent on June 1.
That's the widest gulf CCPA economist Iglika Ivanova has seen since she began producing those reports in 2010.
"What stands out most for me is that although inflation really has come down from the historic highs of last year, the cost of living continues to increase really rapidly," Ivanova said.
The CCPA, a left-leaning think tank, bases the living wage on what two working people in a family of four would need to buy what it calls a "decent if still very modest" standard of living.
The wage is based on the costs of food, housing, transportation, child care and recreation in a given community. It also factors in social programs, such as child-care benefits. The CCPA doesn't release a separate living wage for single-income earners without children, but Ivanova says she believes it would be very similar.
The wage has shot up dramatically across B.C. over the past two years. In 2022, it surged by more than 17 per cent in Metro Vancouver, driven by inflation and a methodology change in how the CCPA calculated housing costs.
In two years the living wage in Metro Vancouver increased by more than $5 an hour, or 25 per cent.
Other regions haven't been spared. The CCPA pegged the living wage in Greater Victoria at $25.40, compared with $24.29 the year before. In the Fraser Valley, it rose to $20.66 from $18.98. The highest living wage — $26.51 — was in Clayoquot Sound, where the high cost of housing in centres like Tofino was a large factor, said Anastasia French, manager for Living Wage for Families BC.
French said the rapid rise of the living wage has been difficult for the 400-odd organizations across the province that have registered with her organization and agreed to voluntarily pay that wage to workers and contractors.
She said the program has not seen an exodus of employers abandoning the pledge, with the notable exception of the City of Vancouver, whose council voted in a closed-door meeting to pull out of the program early this year.
But French said they also haven't seen growth. She noted some employers have managed to stay in the program by factoring in wage and benefit plans — something the non-profit allows — but said others have found it "very hard" to keep pace.
"It's a challenge for employers who want to stand up and do the right thing and pay a living wage," French said.
To no one's surprise, the biggest culprit is housing.
The CCPA's report estimated shelter costs in Metro Vancouver climbed 16.6 per cent this year as demand outstripped supply.
That estimate is based on the rental cost of a three-bedroom apartment. But data from the Canada Mortgage and Housing Corp. shows a surge in rents for all housing types. In January, that Crown corporation estimated only one per cent of rental homes in Metro Vancouver were affordable for the lowest 20 per cent of income earners.
New renters are especially pinched. Occupied units of all types in Vancouver had an average rental cost of $1,658, thanks to laws in B.C. that limit rent hikes. But vacant units went for an average of $2,373, 43 per cent higher.
"As soon as you are looking to move and to live somewhere else, you are paying a lot more money," French said.
There were some bright spots. Rising food and shelter costs were offset, in part, by a 21 per cent drop in projected child-care costs. French chalked that up to the hundreds of millions spent by the federal and provincial governments to lower fees, though actually finding licensed child care is still an issue. A federal dental benefit helped low-income earners too, French said.
She and Ivanova say their report should spur the provincial government to examine other interventions to reduce costs.
The BC NDP has announced plans to increase rental housing supply through zoning changes, investing billions in creating new housing stock and cracking down on the short-term rental market.
But Ivanova said some affordable housing creation programs may not bear fruit for many years.
"It's all much smaller than what we need to see to move the dial," Ivanova said.
The B.C. government released a long-anticipated report earlier this year on how to transition its minimum wage to a living wage. But it made few concrete recommendations and the committee that created it was disbanded by government soon after.
Ivanova said the nearly $9 gap between the minimum wage and the living wage in Metro Vancouver is worrisome for low-income earners. But she said rising costs have also outpaced wage growth for other workers.
As of September, BC Stats estimated the average wage earner had seen their salary increase by about 4.1 per cent, adjusted for inflation. And last week, Statistics Canada's Labour Force Survey found about 30 per cent of Vancouver households were finding it "difficult" or "very difficult" to meet financial needs.
"We're not saying the minimum wage must be the living wage, but we're saying there's a big gap, and the minimum wage needs to be higher," Ivanova said. 
[Top photo: Housing costs in Vancouver have left most people behind. Photo via Wikimedia, Creative Commons licensed.]