Vancouver just endorsed the Fossil Fuel Non-Proliferation Treaty. Who's next?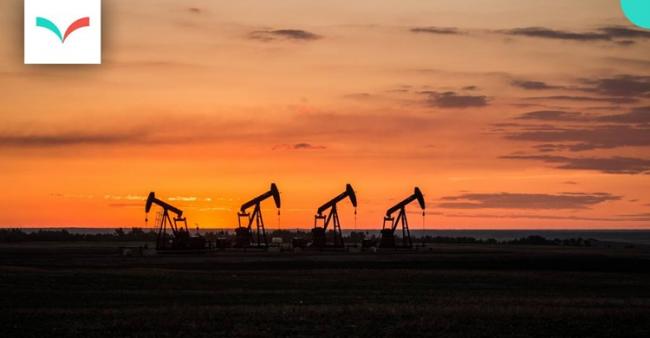 Oct. 29, 2020
It's the highest-profile success to date of a new initiative aimed at reining in the threat of fossil fuels
On Oct. 15, not long after enduring days of skies choked with U.S. wildfire smoke, Vancouver became the first city in the world to endorse something bold: the Fossil Fuel Non-Proliferation Treaty.
It's the highest-profile success to date of a new initiative aimed at reining in the threat of fossil fuels.
Right now, mainstream climate politics remains caught in a weird, paradoxical moment where governments by and large recognize the importance of committing to bringing down greenhouse gas emissions but not the need to commit to bringing fossil fuel resource development to a close.
Last year's United Nations Environment Programme Production Gap report offered a stark reminder of this, showing that governments were planning to produce fossil fuels at a level that, by 2030, would be 50 per cent higher than is consistent with the Paris Climate Agreement's 2 C target and 120 per cent higher than consistent with the 1.5 C target. Announcing a hard limit on future extraction — and coordinating that globally — is still a bridge too far for most of those in power.
Turning this around quickly is what the Fossil Fuel Non-Proliferation Treaty initiative aims to do by spurring an internationally coordinated commitment on ending fossil fuel development.
CO2 WMDs
Speaking just prior to Vancouver City Council's unanimous vote, longtime environmentalist and chair of the treaty initiative Tzeporah Berman noted, "Climate change now, like nuclear weapons for many of us who grew up in the '60s or '70s, is an existential threat. … We need to reframe the fossil fuel industry and its infrastructure as weapons of mass destruction."
The same fossil fuel industry, planning for the world to fail to meet its climate goals, cannot be trusted to rein in the proliferation of that infrastructure of mass destruction.
Just earlier this month, Bloomberg reported on leaked Exxon internal documents projecting the impact of the oil and gas major's US$210-billion plans to ramp up production. By 2025 the company's direct carbon emissions would increase by 17 per cent — 21 million tons — compared to 2017 levels. That figure doesn't include the carbon that would be emitted once the fossil fuels extracted in those operations are burned, which Bloomberg estimates would make the total about five times as high. The story followed on the heels of an Oil Change International discussion paper, which argues that none of the oil majors are anywhere close to aligning their actions to meet the Paris Agreement goal of limiting warming to 1.5 C compared to industrial times.
How COVID-19 and any potential green recovery program will affect things remains to be seen, but since the start of the pandemic, G20 governments have committed more public money to fossil fuels than renewables, including here in Canada.
Days of future past
Like the Green New Deal, which was inspired by the New Deal program designed to lift the U.S. out of the depression of the 1930s, and the fossil fuel divestment movement, which took a page from global struggles in the 1980s and '90s to stigmatize South Africa's apartheid regime, a Fossil Fuel Non-Proliferation Treaty looks to the past for ways to address the climate crisis today — a reminder that if we've done something like this before, we can again.
Three pillars form the basis of the initiative, borrowed from the 1970 Treaty on the Non-Proliferation of Nuclear Weapons.
The first, non-proliferation, calls for commitments to end the exploration for and expansion of fossil fuel reserves. Slowly, and in an uncoordinated way, this is starting already. In 2017, France banned new oil and gas extraction (existing licences will not last past 2040). In 2018, Belize announced an indefinite moratorium on oil development in its waters. In 2018, New Zealand stopped issuing new offshore oil and gas exploration permits (existing licences are good until 2030). Ireland banned new licences for offshore oil exploration in 2019 and its new government coalition has proposed doing the same for gas. In May of this year, Spain produced a draft bill that, if it passes, would bring an immediate halt to new exploration for oil and gas (existing licences would end by 2042).
The second pillar, global disarmament, demands the planned phase-out of existing fossil fuel projects in line with the 1.5 C warming target. It follows from the recognition that oil and gas reserves currently in development already contain more than enough carbon to exceed that target.
Finally, a peaceful transition refers to rapid adoption of green technologies while protecting workers and promoting economic diversification. It also stresses the need for countries in the Global South to be able to acquire clean energy technologies for their development. That could involve shifting fossil fuel subsidies and any revenues from a prospective global carbon tax to a global transition fund.
Tomorrow's treaty?
In her remarks to the Vancouver city councillors, Berman said she's hoping that dozens of cities will join by the end of November.
It will be interesting to see how the Fossil Fuel Non-Proliferation Treaty initiative grows. Taking it from concept to global reality is going to require buy-in and organizing from activists, academics, politicians, and more. But, like divestment, school strikes, and climate-emergency declaration campaigns, it could be an opportunity for widespread engagement and education on the crisis, a new addition to the movement toolkit to show fossil fuels for the threat they really are.
Just before the city council vote, youth organizer Naia Lee of Vancouver-based Sustainabiliteens gave a sense of what's at stake:
Here in B.C., climate change … is tearing through wide swathes of our province and creeping on us through the air outside of our windows as we speak. … Unless we take immediate, collective, and decisive action to stop burning fossil fuels, this smoke-filled chaos will become our new reality. … People are being hurt right now by this system that constantly emits greenhouse gases and worsens existing injustices. Not only this, but people will continue to be hurt, far into the future, each second that we burn more fossil fuels — disproportionately people in places far from here including those from generations who can't yet advocate for themselves.
Vancouver City Council's endorsement is an important first step in taking that immediate, collective, and decisive action. The question now is, who's next?