We need kelp: how seaforestation can combat climate change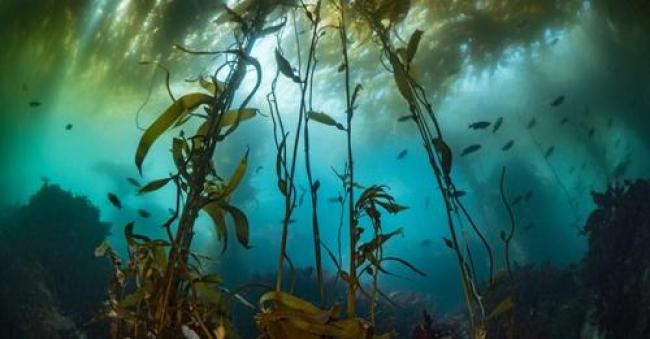 Dec. 2, 2021
Ocean forests could be the key to limiting global warming, but underwater solutions are often overlooked
Lasse Gustavsson is the president and CEO of Ocean Wise Conservation Association.
As COP26 has come to a close, a lot of big commitments have been made, including by Canada. The 1.5 C warming target is still alive, there's a deal to end public fossil fuel financing by the end of 2022 and a pledge has been made to end and reverse deforestation by 2030 — among many other investments and plans.   
These are important commitments that will be game changers for the planet and economy if Canada and the world's major carbon emitters can make good on them. But that is a major "if."
In reality the world is on track for disastrous heating of more than 2.4 C and there is sadly a long history of missed climate targets and ambitions. So, while we hope it will be different this time, there is an urgent need to take practical actions that will reduce emissions.  
It's hard to ignore that most climate actions — including at COP26 — are missing over 70 per cent of our planet: the oceans. A lot is being made of "nature-based solutions" like tree planting (e.g. Trillion Tree Campaign), but it's time we embrace ocean-based solutions.  
One such solution some ocean-based NGOs are actively working on is to restore, cultivate and protect the world's underwater forests. Kelp forests have been severely depleted but they offer massive potential to drawdown carbon from the atmosphere — a.k.a. carbon dioxide removal (CDR).      
In fact, as some of the fastest growing organisms on the planet kelp forests have the potential to sequester far more carbon per square kilometre than terrestrial forest ecosystems — up to a whopping 20 times more, according to studies. It is estimated that one square kilometre of properly managed seaweed forests could sequester over 1,000 tons of CO2 every year, the equivalent of heating over 600 homes. And, unlike trees on land, they aren't at risk of burning and releasing that carbon back into the atmosphere.  
Planting more kelp  — aka Seaforestation — also has benefits for biodiversity, Indigenous-led coastal stewardship and economic potential — including using kelp for cattle feed that can reduce methane emissions as much as 98 per cent. With Canada joining over 80 other countries in a pledge to slash global methane emissions by 30 per cent by 2030 at COP26, the relationship between seaforestation and methane reduction is a win-win prospect.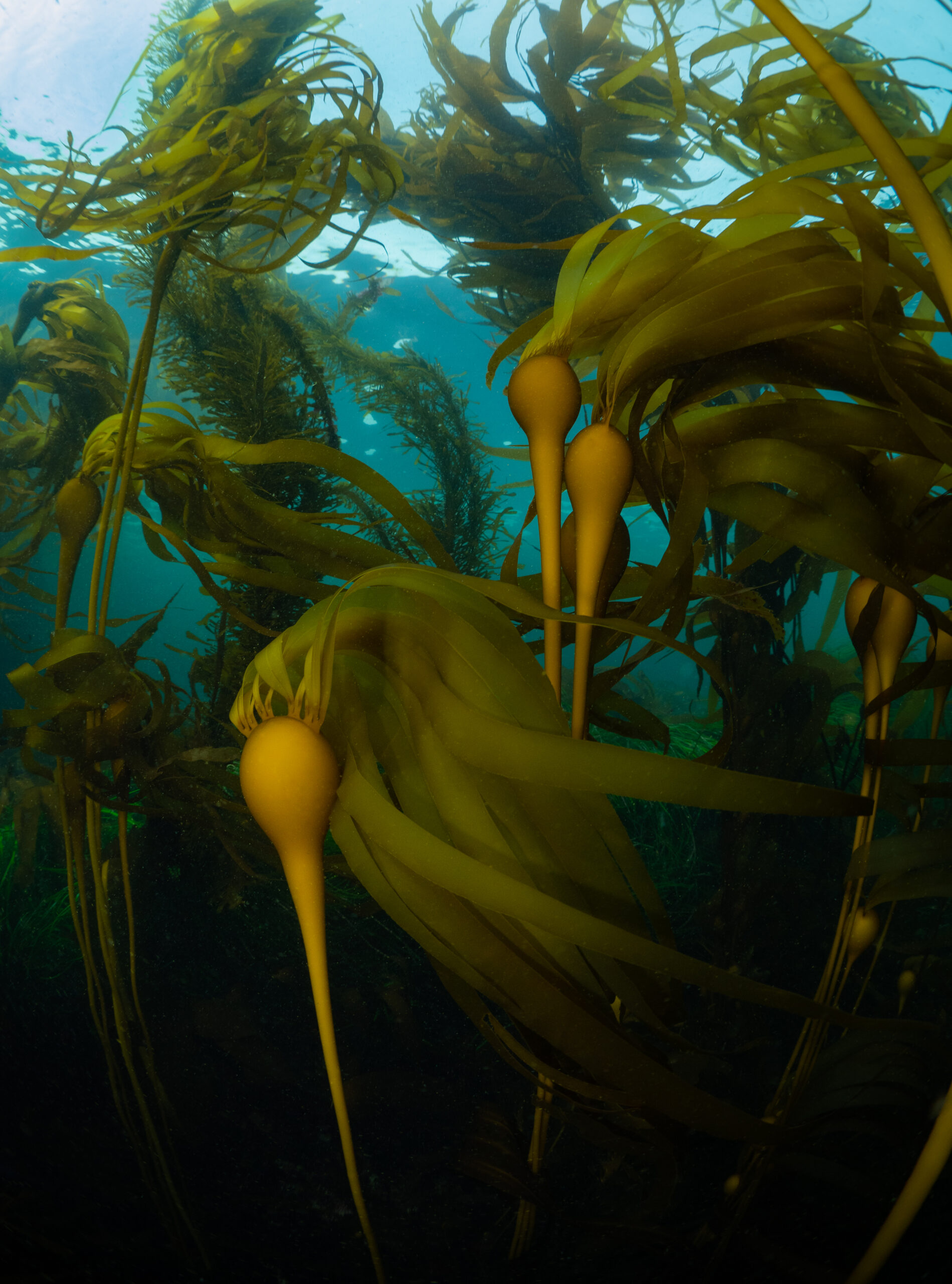 Despite this potential, "blue carbon" — the natural capture of carbon in marine environments — remains a niche solution within the arsenal of climate actions. This is not to mention how many of the planet's most important seaweed forests have already all but disappeared due to human-caused effects of climate change.  
Few groups are advancing the potential of seaweed to fight climate in the way forests on lands are protected and restored. The Canadian government has shown a willingness to engage in discussions with research-based organizations who, through initiatives like seaforestation, are restoring, planting, managing and caring for kelp forests.  
Unmatched climate fighting potential aside, seaweed forests also foster beautiful and diverse ecosystems that provide habitat, food and oxygen to thousands of species like herring, octopuses, sea otters and sea lions. Towering kelp canopies help shelter animals from the effects of ocean acidification by balancing the pH of the surrounding waters. 
But if COP26 has shown us anything, it's that there's more urgency than ever to use all of the tools in our tool-box. To step outside the proverbial box and make use of available yet underutilized solutions such as seaweed forests. These solutions are thankfully already well-known among scientists and researchers. Ocean Wise's Carlos Drews was among the contributors of an important vision statement released at COP26 titled Seaweed as a Nature-Based Climate Solution. 
Our ocean is a huge carbon sink that needs protecting. Despite this, many scientists have already pointed out that the ocean seems to be on the backburner for decision-makers at COP26. Instead of adding to the pressures like pollution and overfishing on our ocean, we need to urgently ensure restoration of ocean health to support livelihoods, food security and carbon sequestration. So why are ocean-based climate solutions, like kelp forests being kept largely on the sidelines of important climate discussions like those at COP26? Why is the average person you meet on the street largely unaware of the game-changing potential of healthy seaweed forests? With global leaders stepping up in meaningful ways to tackle climate change there is a strong appetite for new and innovative solutions. The question now is when will our leaders take the opportunity before us and advance seaforestation at a global scale?
[Top photo: Kelp forests sequester massive stores of carbon but the need for protecting these ocean-based solutions to climate change, and investing in 'seaforestation' to grow their potential, is rarely discussed. Photo: Maxwel Hohn / Ocean Wise]