* What went right? Why Shell lost its bet in the Arctic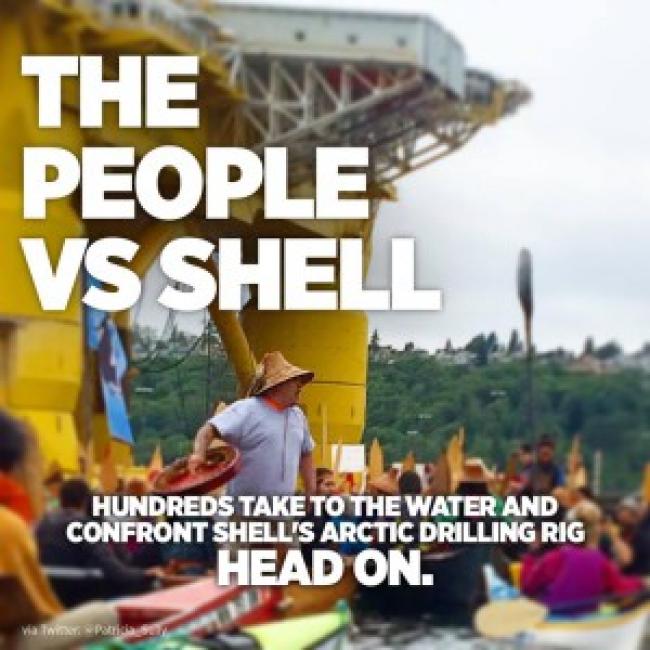 Royal Dutch Shell announced this morning that it would be abandoning its exploration program in the U.S. offshore Arctic for the "foreseeable future" (see our response here). After more than 7 billion dollars and many seasons of almost unbelievable mishaps – Shell made the call along with an announcement that this season's efforts had failed to turn up any worthwhile find.
This is a huge win for the climate. We know that Arctic oil is incompatible with a safe global climate. Big oil's high cost, high risk hunt for unburnable carbon at the ends of the earth was indicative of just how far the industry is willing to go to cling to last century's dirty energy.
So what went right for those opposing Shell's arctic drilling? Shell has many drilling seasons under its belt where it did not uncover any huge Arctic reserves, but for some reason this time, enough was enough and the company is calling it quits.
Here are a few of our thoughts on other factors at play:
         People power:
Shell's efforts to exploit the U.S. Arctic ocean struck a chord with millions across the continent and the world. The pristine Arctic Ocean is already bearing the brunt of climate impacts, and they very idea that the melting Arctic sea ice could serve as an invitation to Big Oil to hunt for more oil was simply too much for concerned citizens to tolerate. [11128625_1144691515556938_1616279688529205126_n]
People power changed the game when it comes to Shell in the Arctic. Ranging from extraordinary grassroots opposition, to forcing the biggest names in U.S. politics to oppose the projects, to hitting Shell hard at home with legal victories in the Netherlands, Shell has been teetering back footed all year.
This is a win for people power, and a testament to the combined impact of pressure from all sides.
As Greenpeace UK's executive director, John Sauven, said today, "Big oil has sustained an unmitigated defeat. They had a budget of billions, we had a movement of millions. For three years we faced them down, and the people won."