Why Is AFL-CIO Head Schmoozing with the Enemy?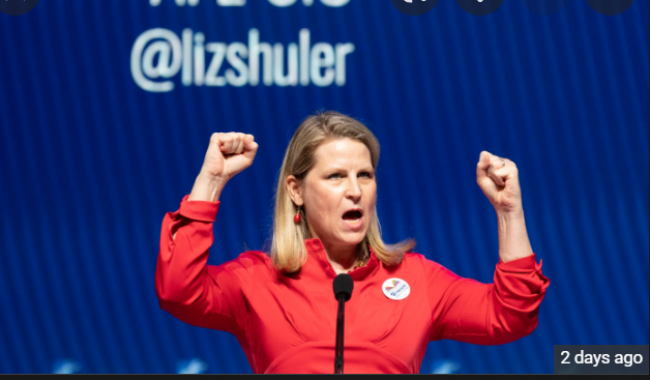 July 20, 2022
Liz Shuler, the head of the AFL-CIO, thinks it's OK to open a conference alongside the would-be architects of labor's destruction.
Surrounded by the vistas of western Montana, the generals of the war against Starbucks baristas will gather on August 3 at a swanky Rocky Mountain resort for three days of discussing labor-management relations. Big Sky Resort is hosting the confab, and when attendees aren't meeting, they can avail themselves of golf, guided trout fishing, luxurious dining, and spa treatments before retiring to their $600-a-night hotel suites.
Shuler did not reply to my attempts to ask why she is attending, but she apparently believes it's OK for the head of the US union movement to hobnob with the country's worst anti-union elements. Business executives are no doubt delighted that her presence confers legitimacy on their unsavory gathering. Shuler is sending precisely the wrong message to workers. While baristas, warehouse laborers, and others are fighting back against firings, harassment, and other forms of corporate retaliation, she is off to a posh resort with the workers' very persecutors. We need a fighting labor movement in 2022, and Shuler's appearance undercuts the solidarity that workers rightfully demand and urgently need.
Schultz is willing to take a public bruising in the short term—and pay Littler a fortune—because, like the US Chamber of Commerce and the other corporate representatives at the Montana conference, he is playing the long game. The goal of big business is to marginalize workers who try to organize, overwhelm the labor board, and force cases to go before the Supreme Court, which will overturn what little remains of legal worker protections. It is to raze the entire labor movement, not just nip the growing power of baristas.
[Top photo: AFL-CIO President Liz Shuler speaks during the American Federation of Teachers convention on July 15, 2022. (Michael Dwyer / AP Photo)]