'Beautiful': 400,000 March in NYC for Climate Action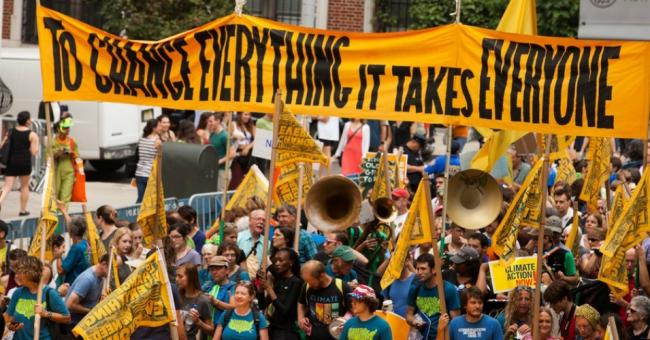 An estimated 400,000 people flooded the streets of New York City on Sunday for the historic People's Climate March, billed as the largest demonstration of its kind in history, organized by more than 1,500 organizations including indigenous, faith, labor, environmental justice, social justice, youth, and climate activism groups.
The march was at least four times the size of pre-march estimates, which stood at 100,000.
"We said it would take everyone to change everything — and everyone showed up," said Eddie Bautista, Executive Director of the New York City Environmental Justice Alliance.