#FloodWallStreet: Protesters Stage Mass Action to Confront Climate Profiteers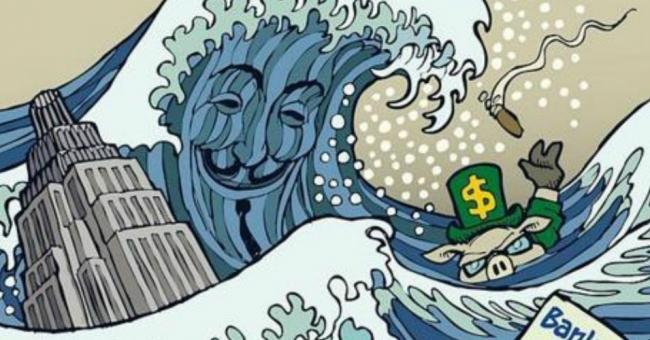 Just hours after roughly 400,000 packed the streets of New York City for the People's Climate March, a flood of people marched to the city's financial district to target what they say is the root of the climate crisis: capitalism itself.
Demonstrators sporting blue aimed to stage a mass sit-in Monday morning "at the heart of capital"—Wall Street—to call out and demand transformation of "an economic system based on exploiting frontline communities, workers and natural resources."
Humanity does not have the luxury of more time to take meaningful action on the climate crisis, the action, under the banner #FloodWallStreet, stresses. So it's time to heap the pressure on the corporate polluters and profiteers and usher in a paradigm shift that allows for a just and sustainable economy, they say.