National unity means moving away from fossil fuels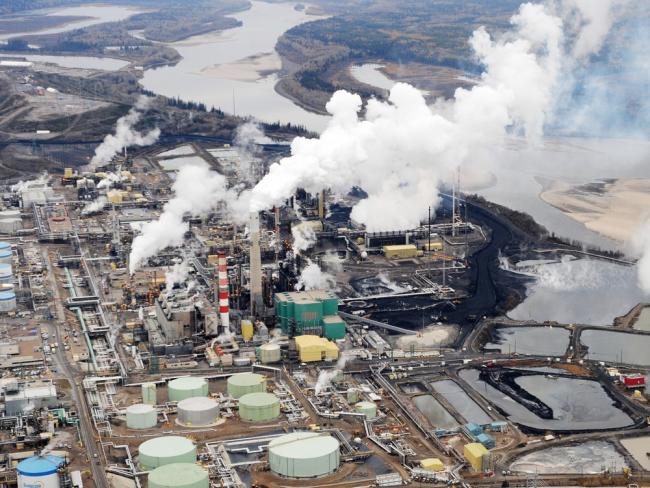 Albertans don't need to be reminded that an economy built largely on oil extraction isn't always smooth sailing. Amid 2009's great recession, Alberta shed over 17,000 jobs, flatlining for most of 2010 before roaring back in 2011 with more than 100,000 new jobs. The job losses of 2015 — 19,600, according to Statistics Canada — are yet another bust in a boom-and-bust cycle that fractures communities.
Our communities are also hurt when boom times pit us against each other. As the price of oil rose, so did our dollar — making our exports more expensive and slowing down our manufacturing sector. This slowdown hit Quebec and Ontario the hardest. In 2013, Quebec lost a staggering 43,800 full-time jobs, and by mid-2014, manufacturing jobs in Ontario sank to their lowest levels since 1976.
When B.C. Premier Christy Clark made it clear in 2014 that British Columbia had no intention of supporting Enbridge's Northern Gateway pipeline, we didn't hear Saskatchewan Premier Brad Wall questioning her commitment to national unity. Nor were British Columbians raked over the coals earlier this month when her government also rejected Kinder Morgan's Trans Mountain pipeline expansion project. We should stand in solidarity with the decision of Quebec mayors to choose a different future for their province — and the country.
Canadians from all across the country, and from all political stripes, have had enough of an economy that depends so heavily on fossil fuels, which are destructive to produce, dangerous to transport and dirty to burn. Never mind the havoc that is unleashed on Canada's job market thanks to unpredictable and volatile global commodity prices.
According to an April 2015 poll conducted by Oracle Research for Climate Action Network Canada, 61 per cent of Canadians believe tackling climate change is more important than building the Energy East pipeline and developing the oilsands further. So why the outrage when 82 Montreal-area mayors say out loud what the majority of Canadians are already thinking?
With oil at around $30 a barrel, and most oilsands production unable to break even, now isn't the time to double down on a fossil-fuelled sunset industry. It's time to diversify Canada's economy by investing in a clean energy future, and we need our leaders to step up to the plate.
Imagine if, instead of pitting Canada's regions against each other, our leaders started to articulate the most ambitious nation-building project since the trans-Canada railway: a shift to a 100 per cent renewable, carbon-free economy. Instead of relying on scattered pockets of diminishing fossil fuels, our leaders should be putting forward a vision for a Canada that creates wealth and sustainability throughout our country — a vision that helps Alberta, Saskatchewan and others transition to a cleaner, more diversified economy, and ensures they never again face the boom-and-bust cycle of the fading fossil fuel industry.
It's a vision that would also lead to more jobs. Investments in clean energy yield on average three times as many jobs per dollar compared to investments in oil and gas — jobs that can be spread across the country instead of being concentrated in only a few regions.
These jobs are here today. According to a 2014 report from Clean Energy Canada, the clean energy sector accounted for more direct jobs than the oilsands. One of Canada's best-kept secrets is that the clean energy and technology industry has been driving Canada's economy over the past five to six years and is among the fastest-growing sectors in the country. Imagine the jobs we could create if we moved the billions we spend on oil and gas subsidies into investments to further grow this sector.
National unity should be about creating wealth and employment for communities of all sizes throughout the country. It should be about the environment and quality of life we leave for our children. And it should be about realizing an inclusive vision for Canada that is healthy, secure and sustainable — now and into the future.
There's a lot that Canadians disagree on, but every one of us is fiercely proud of our country's beauty and potential. And all of us want to protect the people and places we love.
Let's get started. It's time to show the world what happens when Canadians come together.
Ian Bruce is the director of science and policy with the David Suzuki Foundation. Karel Mayrand is director general for Quebec and Atlantic Canada with the David Suzuki Foundation.