UN Climate Summit: Vancouver joins thousands in worldwide rallies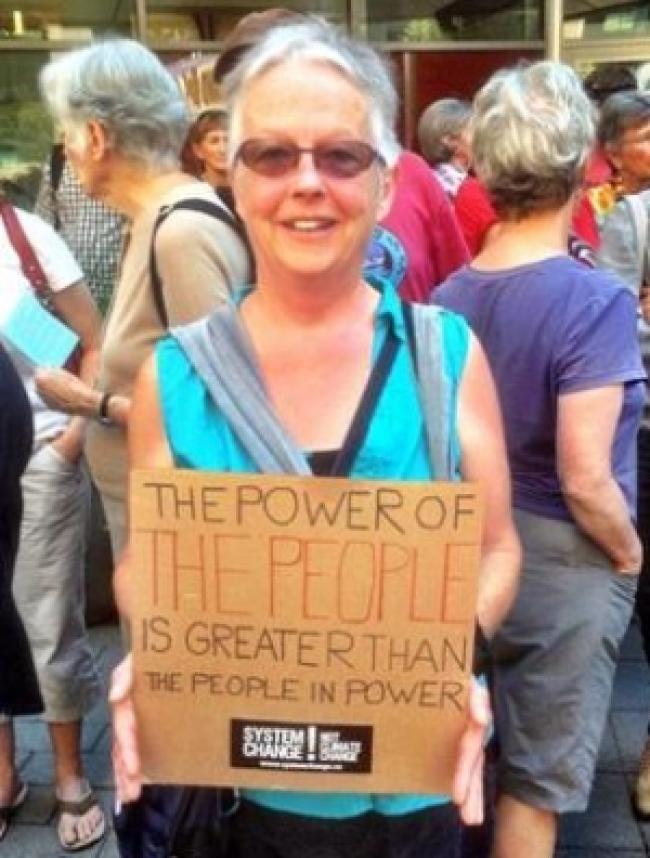 More than 1,000 Vancouverites filled the CBC Plaza on Sunday, joining hundreds of thousands more around the world as 125 world leaders prepare to converge on New York City Tuesday in an historic UN summit on climate change.
Tens of thousands filled the streets of New York City in what organizers say may be one of the largest climate change rallies ever held in the U.S. (Michael Poland/Twitter)
Rallies are underway or have happened in New York City, London, Berlin, Paris, Rio, Toronto and Seattle. More than 2,000 events were registered in more than 130 countries.
The Vancouver event, which was billed as the People's Climate March, saw crowds gathering in the plaza prior to marching through downtown Vancouver. Organizers provided music and DJs,  which helped contribute to the event's largely festive mood.