Wet'suwet'en - Updates and Actions Near You!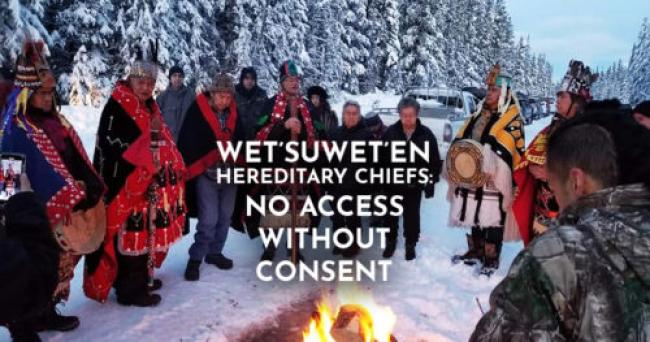 Things are happening fast as the Wet'suwet'en make a historic stand! We're doing our best to keep you up to date with all the latest developments and calls to action so you can stand with them. #WetsuwetenStrong
Today the United Nations Committee On Ending Racial Discrimination Called for a Halt to Construction on Wet'suwet'en Territory
 
Send a solidarity statement from your organization! Canada needs to know the whole world is watching. Check out the demands from Wet'suwet'en here and send your completed statement to Fundraisers@protonmail.com
 
Organize an action in your community and then email details to YintahAccess@gmail.com so they can post it to this Facebook Page!
 
If you're in High School join the Friday Walkout for Wet'suwet'en! 
 
Join an Action Near you this week! See the full list below these great photos of actions that took place today!