​TC Energy warns dispute may force Coastal GasLink Pipeline suspension
Jul. 29, 2021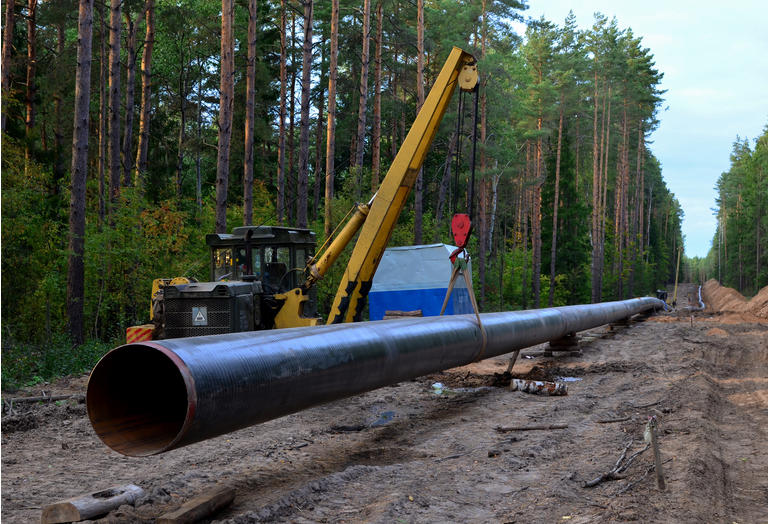 Maksim Safaniuk/iStock via Getty Images
TC Energy (TRP -0.2%) warns it may suspend "certain key construction activities" on the Coastal GasLink pipeline as it quarrels with the backers of LNG Canada project over "recognition of certain costs and the impacts on schedule."
The dispute revolves around who will bear the escalating cost of the pipeline to supply the plant; TC Energy is not saying how much costs have increased from an estimated C$6.6B for the pipeline in 2020.
The Coastal GasLink pipeline from northeastern British Columbia would feed the C$40B LNG Canada plant, which is planned by Royal Dutch Shell (RDS.A, RDS.B) with partners including Malaysia's Petronas, Mitsubishi and PetroChina (NYSE:PTR), to send as much as 14M metric tons/year of natural gas from the British Columbia coast to Asian markets.
TC Energy's efforts to build the pipeline have been held up by protests, permit delays and COVID-19 restrictions, causing the cost to "increase significantly," says the company, which wants to include the incremental costs in the final pipeline tolls.
LNG Canada tells Bloomberg it is seeking to deliver its first cargo by the mid-2020s but is "concerned with TC Energy's proposed cost increases and schedule performance on the Coastal GasLink pipeline, which are well beyond what was agreed to at the October 2018 final investment decision."