Aboriginals, environmentalists rally outside Trans Mountain hearings in B.C.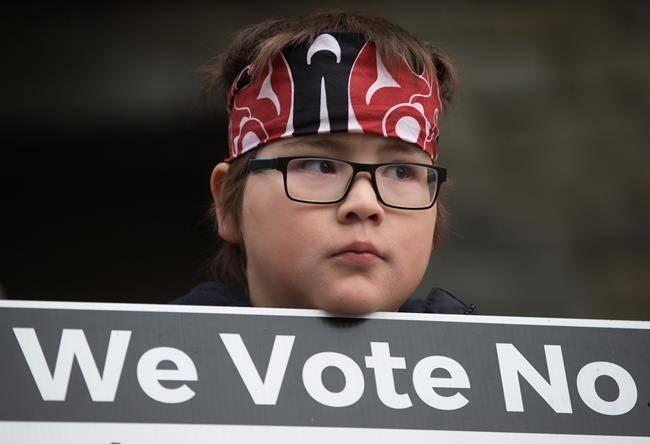 BURNABY, B.C. — First Nations and environmentalists had one question for Prime Minister Justin Trudeau at the start of National Energy Board hearings on the controversial Trans Mountain pipeline expansion.
"You said no. Where are you?" asked Audrey Siegl of the Musqueam Indian Band, to a cheer from a crowd of protesters gathered outside a Burnaby, B.C., hotel on Tuesday.
"Stand with us if you're going to stand with us. We need more than just words."
Trudeau promised on the campaign trail in June to engage in a "new open process" for all pipelines. He said in August that would apply to existing pipelines and that the Trans Mountain process "needs to be redone."
Natural Resources Minister Jim Carr has said the government will soon announce changes to the pipeline approval process. But he said the plan will include a transition period for projects currently under review and no proponent will be asked to return to square one.
As hearings began on Kinder Morgan's US$5.4 billion proposal to triple the capacity of the Alberta-to-B.C. pipeline, activists urged Trudeau to immediately halt the review and implement the changes.