B.C. isn't spending what it takes to confront the climate emergency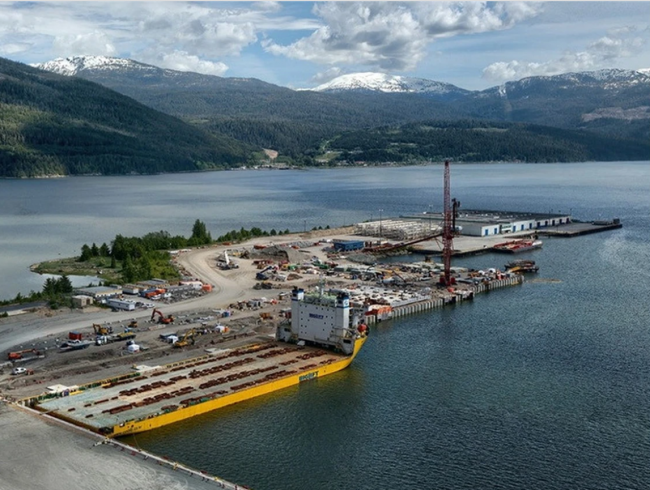 Mar. 28, 2023
 B.C. is taking valuable steps but the new budget is full of mixed climate signals.
Last week, the Intergovernmental Panel on Climate Change (IPCC) warned that future action to curb emissions will become progressively more difficult — and undoubtedly more expensive — with every increment of warming.
The IPCC has called on governments to make a "manyfold" increase in public funding, underscoring that "insufficient and misaligned finance" is holding back "effective and equitable climate action."
But the new B.C. budget, released last month, is full of mixed climate signals. The provincial government is dedicating a total of $1.6 billion to climate action over the next 12 months, with funding going to both climate mitigation — actions to reduce greenhouse-gas emissions — and climate adaptation — measures that prepare for climate-related impacts and boost community resilience.
Unfortunately, these measures aren't enough. Former World Bank chief economist Nicholas Stern recommends that economies dedicate two per cent of their gross domestic product annually to climate action. For B.C., this translates into $8 billion. The 2023 Budget allocates a mere 20 per cent of this amount, a shortfall of $6.4 billion.
It's valuable that the province is increasing the carbon tax by $15 per tonne until it reaches $170 in 2030, as per federal guidelines. In addition, the Climate Action Tax Credit is transforming the carbon pricing system from a regressive public policy into a progressive one, with the majority of residents receiving more from the credit than they pay in the carbon tax, even as more is charged for carbon pollution.
Investments in capital projects for B.C. Transit will increase nearly five-fold from $111 million in 2022 to nearly $500 million in 2025-26, and TransLink in Metro Vancouver will get a boost of more than $1 billion for each of the Broadway Subway and the Surrey/Langley SkyTrain extension lines. An additional $1 billion is earmarked for other transit infrastructure in Metro.
Active transportation (walking, rolling and cycling) will receive $100 million provincewide.
Over the next three years, the province's climate plan, Clean B.C., will receive $44 million in additional spending; investment in emergency management and climate resiliency will grow by $85 million; electrification of commercial vehicles will be supported by $40 million; and $1.1 billion ($300 million of which is new spending) will be directed to climate adaptation and community resilience infrastructure.
But in various domains, B.C.'s new budget lacks the speed, scale and consistency that the climate emergency requires.
Missing is the urgent need to stop spending public funds on things that worsen the crisis. Immediately redirecting the billions allocated for urban highway expansion toward public transit and active transportation is essential for meeting B.C.'s target of reducing vehicle kilometres travelled 25 per cent by 2030.
When it comes to fossil fuel development, the IPCC and UN secretary-general are clear that governments need to stop the expansion of the oil-and-gas industry and halt construction of partially built projects.
However, B.C. currently has five new liquefied natural gas projects in play, including Cedar LNG, which was granted environmental approval this month. LNG is a major climate destabilizer; new LNG infrastructure will make it impossible to meet B.C.'s climate targets.
B.C. also needs to stop hooking up new buildings to gas and make the shift to renewable electricity. We need mass building retrofits that see fossil fuel heating and cooling replaced by technologies like heat pumps. And we need to ensure that these adaptations are affordable for all, so that we don't lose the most vulnerable members of communities to the extreme weather unleashed by fossil fuels.
Finally, we need to centre and uplift the voices of Indigenous Peoples who have been living sustainability on the land since time immemorial. Indigenous communities must be at the centre of decision-making processes and have their sovereignty upheld.
The time for incremental action on climate is long gone. The B.C. government must enter into real emergency mode and do what it takes to secure a livable future for all.
Emiko Newman is coordinator of the B.C. Climate Emergency Campaign, a joint initiative of environmental, Indigenous, labour, health, business, local government, academic, youth and faith communities who collectively represent 2.1 million British Columbians. Eric Doherty is with Climate Justice Victoria and the Better Transit Alliance of Greater Victoria.
[Top photo: B.C. currently has five new liquefied natural gas projects in play, including LNG Canada. PHOTO BY LNG CANADA /via REUTERS]