Confidential documents reveal Bay Street's attempt to greenwash Canadian regulations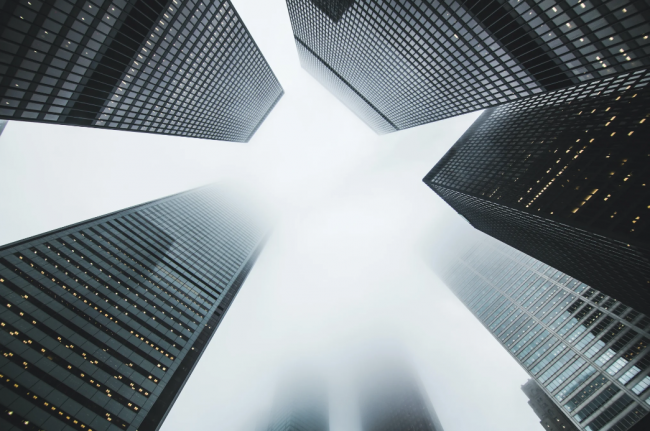 Jan. 16, 2023
Canada's financial heavyweights are trying to convince the federal government to let them keep pumping money into the oil and gas sector, using loopholes unsupported by climate science, confidential documents obtained by Canada's National Observer reveal.
The Sustainable Finance Action Council (SFAC), whose members include representatives from Canada's major banks, insurance companies and pension plans, was set up in 2021 to advise Finance Minister Chrystia Freeland on how to best build a sustainable finance market.
With trillions of dollars worth of assets under their control and the ability to invest in climate solutions, SFAC's members are set to play a crucial role in the country's energy transition. But confidential documents from the council reveal an ongoing effort to continue investing in oil and gas projects as long as they're equipped with speculative carbon capture technology.
In a report dated summer 2022 and labelled "Confidential — Not for Distribution," SFAC recommends policymakers develop "green" and "transition" definitions to guide sustainable investing. Green activities would include commonly accepted climate-friendly ventures such as electric vehicle battery production, net-zero buildings, and producing hydrogen using renewable energy like wind and solar. However, the council also recommends continuing investment in "transition" activities, including producing hydrogen using natural gas equipped with carbon capture, and upgrading oilsands production using carbon capture and storage (CCS).
Including carbon capture for oilsands production in a transition definition is greenwashing, climate advocates say, because it can only capture emissions from the production stage, which represents only a fraction of oil's emissions. Roughly 80 per cent of emissions come when the fuel is burned, like in the engine of a car.
Defining which industries and investments are climate-friendly and which are not is part of a global effort to develop a common taxonomy, or a set of standardized terms. The European Union published its own taxonomy last year, designed to guide investments in ways that lower greenhouse gas emissions, but faced criticism for labelling nuclear and gas as transitional investments as long as they were used to displace dirtier sources like coal and oil. Austria filed a lawsuit against the EU over that decision.
Canada's financial heavyweights want to keep pumping money into the oil and gas sector, using loopholes unsupported by climate science, confidential documents obtained by @NatObserver reveal. #SustainableFinance - Twitter
These definitions do not prevent financial institutions from investing in fossil fuels, but seek to direct money toward sustainable investment, explained Adam Scott, an executive director with advocacy group Shift: Action for Pension Wealth and Planet Health.
"If a bank wants to continue (financing fossil fuels), it can, they just can't inappropriately label it, and that's what we're really worried about here," he said. A taxonomy is "specifically designed to prevent greenwashing, and they've basically said, 'Yes, you can include some greenwashing in your standard.'"
Climate science is clear that to avoid catastrophic global warming, all fossil fuels must be phased out entirely. In other words, to be aligned with climate science means switching from fossil fuels to renewable energy. Using carbon capture to produce somewhat cleaner fossil fuels that when burned still release greenhouse gas emissions and cook the planet doesn't cut it, Scott said.
Creating "certificates for CCS for oilsands could be potentially hugely misleading, by giving stakeholders the perception that 'something is being done' about emissions… When it's likely that not much will (be) done at all — i.e., only partial offset/sequestration of emissions from some of the production," Carbon Tracker founder Mark Campanale, an expert in climate finance, told Canada's National Observer in an email.
Having a transition label for investments that go towards polluting industries makes sense, provided those industries have a credible pathway to decarbonization that the money is supporting, Scott said.
"Steel is a perfect example of an activity where it's difficult and it's going to be expensive … but we see a path towards making steel zero-carbon steel," he said. But oil and gas doesn't have a credible transition pathway because it can't be decarbonized. For that reason, Scott said the SFAC has "blown it" with a transition definition that allows for oilsands investment using carbon capture technology.
"If you're going to invest in transition for oil and gas, what you need to invest in is the actual transition activities, which are electric vehicles, public transit, active transportation, all of the ways in which we're going to get off fossil fuels," he said.
Scott's view is backed by climate science. The Intergovernmental Panel on Climate Change (IPCC) — an international collection of scientists whose reports are considered the gold standard for climate science — considers carbon capture to be among the most expensive and least helpful climate solutions.
But Canada is making a huge bet on carbon capture. Ottawa is rolling out a $2.6-billion carbon capture investment tax credit for oil and gas companies, and it also plans to use natural gas equipped with carbon capture to produce what's called "blue" hydrogen. As previously reported by Canada's National Observer, the federal government is interested in persuading financial institutions to invest in blue hydrogen as part of an ongoing effort to help diversify oil and gas companies through the energy transition.
The initial reason to create a "made-in-Canada" set of standards "is very clearly the result of a desire to have special carve-out rules for Canada's oil and gas industry," Scott said.
"The worry was if we don't create our own taxonomy in Canada that specifically continues to allow oil and gas finance, international taxonomies like the EU one will be adopted here and the door will close, and it will be a problem for the industry," he said. "I think that's the message the banks have been carrying on behalf of their oil and gas clients."
'Drowning in greenwash'
Last year, United Nations Secretary-General António Guterres tapped Catherine McKenna to spearhead the UN's fight against greenwashing, appointing the former Canadian environment minister to chair the UN's High-Level Expert Group (HLEG) to define what credible net-zero plans look like.
In an interview, McKenna told Canada's National Observer that credible net-zero commitments require actually reducing planet-warming emissions. Organizations making net-zero pledges can't also be supporting the expansion of fossil fuels like coal, oil and gas.
Many of the companies in SFAC would be at risk if McKenna's recommendations were adopted in Canada. While making net-zero promises, Canada's largest banks have financed oil and gas companies to the tune of $911 billion since the Paris Agreement was signed, and expect to see a return on their investments. Insurance giants like Manulife and Sun Life collectively have more than $25 billion tied up in fossil fuels, and many pension funds are deeply entangled with coal, oil and gas companies.
Scott says with the billions of dollars Canadian financial institutions have invested in oil and gas, it means they're in a conflict of interest when advising the government on regulations.
"We're absolutely drowning in greenwash right now, and if that continues, we won't be able to hold any of our institutions accountable and we'll continue missing targets," he said. "It's as simple as that.
"It sounds boring, it looks boring, the term 'taxonomy' makes everybody's eyes water, but in reality, this is the underlying set of rules that determines what's green and what's not … and if we don't have these rules, I don't hold out a lot of hope the banks, pensions, or other big financial institutions will meaningfully change their practices."
SFAC's 25 members include Canada's largest banks, pension funds, and insurance companies, including RBC, TD, CIBC, BMO, Scotiabank, Sun Life, Manulife, Canada Pension Plan, AIMCo, and the Ontario Teachers' Pension Plan. SFAC is chaired by former CEO of the Co-operators Group Kathy Bardswick.
Bardswick has previously acknowledged the need for consistent global definitions in sustainable finance. In a letter sent to the International Sustainability Standards Board in July, Bardswick noted the importance of common taxonomies.
Financial institutions "operate in global markets, and require consistent climate-related disclosures" to effectively manage risks and opportunities across jurisdictions, she wrote. When there are different sets of rules, it adds to investors' costs and risks making financial markets less efficient, she added.
Finance Canada did not return a request for comment by deadline on why Canada was developing its own set of rules or if it would rule out definitions not aligned with climate science.
[Top photo: Canada's financial heavyweights want to keep pumping money into the oil and gas sector, using loopholes unsupported by climate science, confidential documents reveal. Photo by Matthew Henry/Unsplash]