Deceptive fossil fuel companies must be held accountable for their climate crimes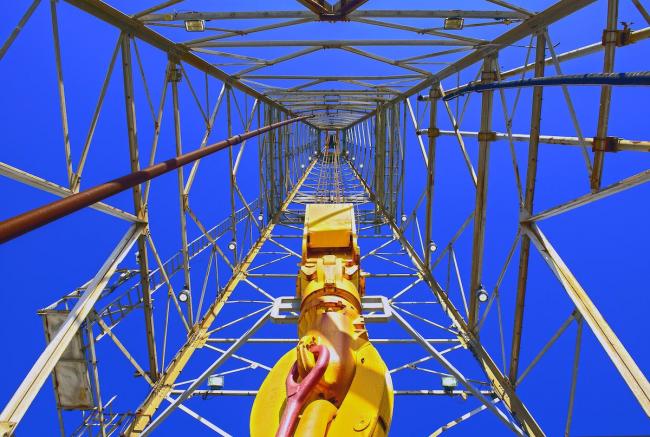 On the same day sparks ignited the fire that would devour Lytton, B.C., another story was setting #ClimateTwitter aflame. Lobbyists for the American oil giant ExxonMobil made an unintended confession, one that gets to the heart of the climate crisis and how we survive it.
In conversations with undercover reporters from Greenpeace, Exxon lobbyists admitted to working with a nebulous web of industry players to undermine early climate science. It's part of a dirty history of industry-wide climate denial carried out through media campaigns and political influence that was exposed by Pulitzer Prize-nominated journalists in 2015 — but now we have an executive admitting it.
"Did we aggressively fight against some of the science? Yes," said Keith McCoy, a senior government relations executive at Exxon. "Did we join some of these 'shadow groups' to work against some of the early efforts? Yes, that's true." Why did they do it, despite the company's top brass knowing since 1977 that fossil fuels were driving climate change? In McCoy's words, "we were looking out for our shareholders."
Meanwhile, Lytton was on the verge of being erased from the map. Other than a couple of gas stations, little was left standing after the fire raced through. It's this scene that so viscerally illustrates the winners and losers of the climate crisis. While oil executives and shareholders get rich, ordinary people pay the price.
Lytton resident Gordon Murray summed up the unfair burden faced by communities like his in a conversation with CBC's The National: "It's a small, rural, Indigenous, low-income community, and we're at the spear point of climate change. But it's coming for everybody. We're the canary in the coal mine."
The recent heat waves and fires sweeping Canada illustrate that the skeletons in the closets of Exxon and all fossil fuel companies have proven more than metaphorical. Two lives were lost in Lytton. Another 719 British Columbians died in the recent heat wave — which, this past week, scientists told us was made 150 times more likely to happen because of climate change. Seeing the death toll and the horrific footage of what's left of Lytton, it's impossible not to wonder: could things have turned out differently?
Too often, the language we use to describe the climate crisis fails us. We talk, for example, about "fighting climate change." But we're not in a fight against climate change. We're in a race against it. The fight is with the oil companies who misled us about the truth, letting things get so bad it became a planetary emergency.
So, when oil companies tweet at you to reduce your carbon footprint, don't fall for their head games. If you buy a hybrid vehicle, the problem won't go away. "The oil and gas industry is gaslighting you," climate justice writer Mary Annaïse Heglar has written, noting that just 100 fossil fuel companies are responsible for over 70 per cent of industrial greenhouse gas emissions.
We didn't start the fire, but it's up to us to put it out. That means we need to keep our eyes on the prize: Making our politicians reckon with the reality that fossil fuels are killing us.
Natural Resources Canada, for example, has promised the petroleum industry it will "continue serving as the sector's champion in government, and to continue to tell the sector's story within government." What story is that, exactly? And who is it helping as the federal government doles out $18 billion in fossil fuel subsidies and rams a pipeline across Indigenous land?
We certainly know who these policies hurt. For too long, ordinary folks — Indigenous, Black and Brown communities, especially — have been on the losing side. Fossil fuel-related air pollution, climate disasters, climate anxiety and relentless battles against new infrastructure are wearing us down on emotional, physical and political levels.
While oil executives and shareholders get rich, ordinary people pay the price, writes columnist @jessafia. #ClimateCrisis - Twitter 
We saw during the pandemic how people pushed to the margins of society are hit hardest in a crisis. Just like our system was not set up to protect everyone then, it is not set up to protect all of us from climate change. This fact was on full display in Lytton, when politicians left Indigenous leaders to co-ordinate evacuations alone, inquiring about the safety of cattle before people. We need to see politicians at all levels make the time, resources, relationship-building and respect into changing this, and that will mean standing up to the fossil fuel industry.
Already, a board member at Exxon's Canadian little brother, Imperial Oil, is leveraging the spectre of a federal election this fall to suggest asking politicians about how they'll do climate policy "at the least cost" (as though it were somehow preferable to save a buck and watch one another burn). This is the same Imperial Oil that in 1998, wrote spin like "carbon dioxide is not a pollutant, but an essential ingredient of life on this planet."
I say, ask your representatives about how they plan to hold the oil industry accountable, like they did opioid and tobacco companies when those industries hid the truth about their products. If politicians need more cash to save lives from climate disasters, they can always take a leaf out of American cities' playbooks and ask the oil industry to cough it up.
Let's be done with wildfire smoke and mirrors. It's time to deal head on with the oil industry's dark and twisted history.
[Top photo: The recent heat waves and fires sweeping Canada illustrate that the skeletons in the closets of Exxon and all fossil fuel companies have proven more than metaphorical. Photo by Jerry and Pat Donaho / Flickr (CC BY-ND 2.0)]